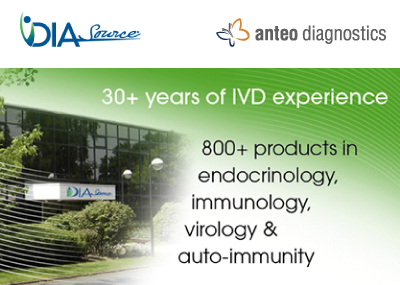 DIAsource Immunoassays' CEO Jef Vangenechten has been appointed Global Chief Executive Officer of Anteo Diagnostics after current CEO Geoff Cumming yesterday informed the global medical technology company of his intentions to retire.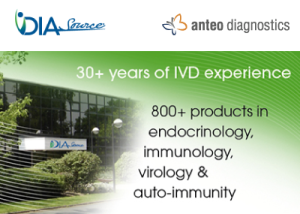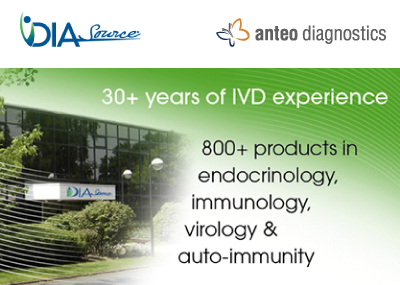 Dr Cumming – who served with Anteo since 2009 as a CEO and a Board member – said he will assist the Board during the next six months to help the company transition to the new CEO and structure which will include the recruitment of a Chief Operating Officer and Financial Officer.
He said the decision to retire comes at a time when the business is in a sound position.
"The DIAsource acquisition has successfully closed, the company is well funded and now work is in hand to further integrate the business and grow the core surface modification technology. It is an appropriate time for me to pass the reins over to a new CEO who can continue to build on Anteo's foundations, which are now in a stronger position then they have ever been," Mr Cumming noted.
"My time at Anteo has been a pleasure and I wish to express my sincere thanks to the Board, our employees and shareholders for all the support over the years. I will continue to watch the business with interest during my retirement."
Anteo Chairman Mark Bouris thanked Mr Cumming on behalf of the Board for his significant contribution over the 7-year spell with the company.
"Geoff has led Anteo since 2009. He was instrumental in bringing about the recent acquisition of Belgian-based diagnostics company, DIAsource Immunoassays SA, and raised the necessary funds. These achievements will be pivotal in seeing Anteo move toward a cash flow positive position," Mr Bouris said.
"During Geoff's tenure, Anteo's core surface modification technology has achieved commercialisation in a number of areas of application under the "Mix&Go" brand. He also led important advancements in the application of Anteo's technologies in promising new areas, including medical devices and battery technology."