Devondale Murray Goulburn, Australia's largest dairy food company, has announced a $91 million investment in its Cobram facility, with the significant upgrade expected to contribute to the brand's expansion plans.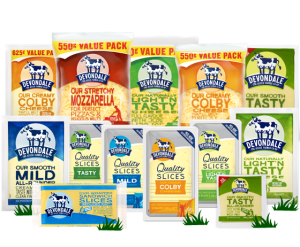 According to the media release by Murray Goulburn, the dairy giant's Cobram facility will now be transformed and equipped with the latest technology to create and package products for Asian and Australian customers.
Gary Helou, Managing Director of Devondale Murray Goulburn, announced a $127 million capital investment earlier this month. The Cobram investment is a significant chunk of that investment that also includes a $74 million investment to build a world class cheese cut and wrap facility at Cobram (over the next 12–18 months) aimed at increasing capacity across cheese portions, slices and shredded cheese; and a $17 million investment aimed at optimising capacity for Nutritional products at Cobram, aimed at expanding the range of high value nutritional products.
"Customers and consumers value Australia's food safety standards, regulations and our natural production environment — they want to buy finished goods from Australia, in addition to bulk commodities. The products that are driving demand are nutritional milk powders (baby/toddler formula), dairy beverages and consumer cheese," Mr Helou said.
"This investment supports MG's journey to become the first choice dairy food supplier to customers and consumers in Australia and overseas and represents an important step towards delivering on our commitment to significantly increase underlying farmgate returns for MG suppliers."
According to the article on ABC, the company intends to export higher value products.
"We're not going to win the global dairy food battle by selling commodity. That's not what customers want," he said.
"As Asia gets rich, consumers are looking for a value-add to products, customised dairy foods to their taste, to their packaging, to their food requirements. Unless you have the manufacturing footprint in Australia that's connected to these requirements, you're not going to cut it."