Victorian Minister for Manufacturing David Hodgett has announced this week a grant of $40,000 for the Design Institute of Australia to promote the development of advanced, innovative and sustainable materials manufactured in Victoria.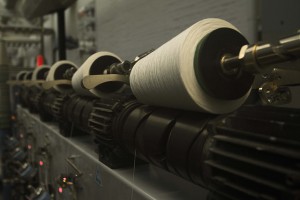 Mr Hodgett revealed the funding announcement followed the Institute's recent national Colourways workshop, which discussed Biomimicry — a new science that uses nature's designs and processes to solve human problems.
"This Victorian Coalition Government grant under Round 4 of the Manufacturing Productivity Networks (MPN) program will bring together designers, manufacturers and researchers in a network called The Materian, which will explore new applications and opportunities for these materials," Mr Hodgett said.
The project is expected to benefit at least 25 businesses and showcase the capability of local designers, manufacturers and researchers to develop new and innovative materials for various industry sectors.
"The $7.5 million MPN program is part of the Napthine Government's commitment to building an advanced manufacturing sector by driving productivity, research, development and workplace innovation," Mr Hodgett said.
"MPN encourages Victorian manufacturers to work collaboratively to improve productivity and to enable companies to compete successfully in domestic and global markets. Under previous rounds, MPN has supported 29 networks with funding of $3.5 million, assisting 800 businesses."
Mr Hodgett revealed, the activities which are supported by the MPN include research, gap analysis, feasibility projects, productivity audits, new product and new market development, workshops, supply chain improvements and lean assessments.