Natcore Technology Inc., a "Black Silicon" solar cell material start-up, and the Australian group Denzo Pty Ltd have begun planning for Natcore Australia, a joint venture that would produce solar cells and solar panels in Australia.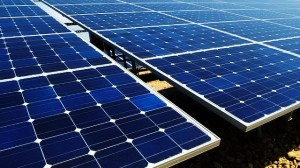 The joint venture, which will be financed by government and private sources, will initially employ the use of currently available technology and gradually introduce new technologies as they become available.
It will also see Natcore Australia become a licensee of its "Black Silicon" IP, and customer of the materials, which was originally licensed from the US Department of Energy's National Renewable Energy Laboratory (NREL), including diffused emitters with liquid phase passivation techniques.
According to the media release by Natcore Technology, the parties have begun to explore land, facility and labour costs; domestic and export sales potential; and availability of government assistance at local, state and federal levels.
Natcore has submitted factory layouts for a 30 MW/year – 100 MW/year solar cell production facility, which will be built at one of two locations Denzo has singled out as their preferred building sites: the city of Orange, NSW, which is about 250 km west of Sydney; and Wellcamp West Brisbane Airport in Toowoomba, Queensland, which is 127 km west of Brisbane.
The solar cell production facility will feature advanced equipment selected from manufacturers in Germany, China and elsewhere around the world, with each piece the best in its category according to criteria agreed upon with Denzo (e.g., most efficient, cleanest operating, lowest cost).
Natcore would not receive a commission or mark-up on the equipment.
"We would have no biases or no conflicts of interest in making appropriate decisions. In addition to being a free-standing company in which Natcore will be a partner, the joint venture will also be our customer. Natcore Australia will be a licensee of Natcore Technology. They'll pay royalties for our technology, and they'll buy our chemicals." said Natcore President and CEO Chuck Provini.
"We sought out Natcore after careful due diligence on solar technologies throughout the world. We've already attracted potential industry partners, and Denzo is confident of success using the Natcore technology," said Ken Mathews, Managing Director of Denzo.