The Minister for Higher Education and Skills, the Honourable Nick Wakeling MP, has announced the launch of the Goulburn Valley Skills Initiative and the Goulburn Valley Skills Fund in Euroa — a $1 million Victorian Coalition Government program, which aims to get training providers and industry to work together in order to improve skills and employment outcomes in the community.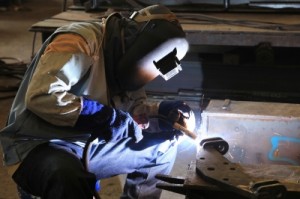 "This investment will enable the local community to develop projects that meet local training and workforce demands. This will lead to better training options for local students that in turn lead to high-value jobs that will boost the local economy," Mr Wakeling said in a media release.
"The first action will be to identify gaps in training and then identify pathways to address these gaps and get young people and adults into employment in the local area.  Once this research work is complete, the $1 million Goulburn Valley Skills Fund will then begin seeking applications for projects that will benefit learners and employers across the region and beyond."
Mr Wakeling said the initiative continued the Napthine Government's strong track-record of supporting the region.
"The Napthine Government has always been a firm believer in the Goulburn Valley's future, and we have proudly co-invested $22 million in SPC Ardmona to support and further grow the region's renowned food industry," he said.
"This latest initiative builds on the Napthine Government's Goulburn Valley Industry and Employment Plan, launched earlier this year, which sets out a roadmap for local leaders to develop a stronger economic base for the region. This initiative that I'm announcing today is a key recommendation of that plan."
Mr Wakeling further noted that the region was already reaping the benefits from the Victorian Coalition Government's record investment in vocational education and training.
"Our record $1.2 billion per year investment in skills training, up from little more than $800 million in 2010, is providing more opportunities for learners and industry to develop the skills they need to prosper into the future," he said.
"The number of enrolments in government-subsidised training in the Goulburn Valley increased by 53% to 15,300 in 2013, up from 10,000 in 2010, enabling residents to learn new skills and improve their employment prospects."