3DPrint-AU – an offshoot of 3D Printing Systems, Australia's leading distributor of 3D Printers – has launched a new 3D printing service for Australia with main centres in Melbourne and Sydney.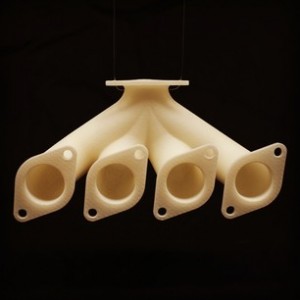 "Manufacturing in Australia has experienced many changes since the 3D Printing revolution began in 2011. Many Australians have started to use desktop 3D printing to prototype and manufacture products in their sheds and workplaces. Limited access to industrial capable machines has resulted in Australians having to purchase parts from overseas, with long lead times. Creators in Europe and the USA have had easy access to this technology, now it is Australia's turn. Having a local 3D Print service means that customers in Australia are no longer at a disadvantage," it says in the blog post by Dale Nicholls.
The company manufactures functional and durable parts using industrial Elite Selective Laser Sintering (SLS) additive manufacturing 3D printers.
Customers from all over Australia will now have access to an "exceptional level of service and part quality".
"I wanted to provide all Australians access to industrial quality and strength 3D print services. Something that they wouldn't be able to fit in their shed. This alone, will help bring our rapid manufacturing capabilities to the same level of that in Japan and America," said Bruce Jackson, founder of 3DPrint-AU.
3DPrint-AU charge a fixed price of 15 cents per cm3 based on the bounding box of the part, so customers know exactly what they are being charged.
For further information about the company, please go to http://3dprint-au.com/
An introduction to the printing process can be viewed here.