META, a collaborative network of engaged manufacturing businesses and researchers, together with Aviation/Aerospace Australia (A/AA), will accelerate opportunities for Australia's manufacturing companies to capture their share of the commercial aerospace market with the launch of the META National Commercial Aerospace Hub.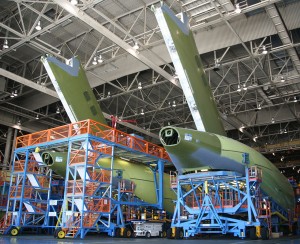 The National Commercial Aerospace Hub — which is to be launched today at the CAPA Australia Pacific Aviation Summit — is expected to provide a significant boost for Australia's manufacturers from various sectors by allowing them to take advantage of a growing demand in the commercial aviation market.
The hub is also expected to absorb some of the skilled workforce made redundant by the crumbling automotive industry.
According to Managing Director Zoran Angelkovski, commercial aircraft production volumes are set to double in the next 15 years.
"The hub's central goal is to facilitate connections between Australian manufacturers, researchers and industry experts to take advantage of huge untapped opportunities within the global aerospace market," Mr Angelkovski said.
Aviation procurement in metal components is estimated to be worth $50 billion globally. Today, Australian manufacturers access just $200 million of this market.
Heidi Krebs, Chief Operating Officer of Cablex, a globally recognised Australian manufacturer of custom cables and harness assemblies, has targeted commercial aerospace as an industry that represents market-share potential for her business.
"Cablex has identified the commercial aerospace industry as an important market for growth and we have a flexible business model to respond to this growing market. We already work across the defence, rail, telecommunications, aviation industries — so commercial aerospace is a natural progression for us," said Ms Krebs.
Paul Fox, Deputy Chairman of Aviation/Aerospace Australia (A/AA) and industry facilitator of the META hub, said local manufacturers have the experience, skills and capacity to capitalise on this expected growth.
"Australia has the right skills, abilities and regulatory standards to capitalise in the aviation sector. Our manufacturers have a strong ability to innovate, solve complex problems and provide solutions for this burgeoning market," Mr Fox said.
Australian capability in the aerospace sector is strong, with more than 800 firms generating an annual turnover of about A$4 billion. Australia is well placed technically and geographically to help shape the aviation ecosystem across North America, Europe, South America and China, driven largely by the increasing demand for air travel by the emerging middle class throughout Asia and the subsequent needs for servicing.