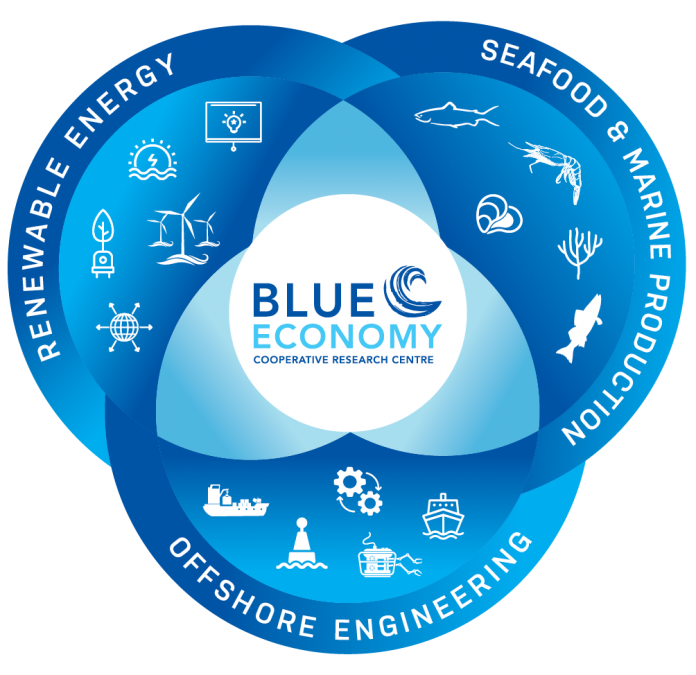 A major global research centre is officially open for business in Tasmania, bringing together more than 40 participants from a range of sectors and different countries.
The Blue Economy Cooperative Research Centre (CRC) is a $329 million research project that aims to transform Australia's blue economy, create new jobs and deliver significant economic and environmental outcomes.
Minister for Industry, Science and Technology Karen Andrews said the CRC brings together expertise in seafood, renewable energy and offshore engineering to grow innovative and sustainable Australian marine-based industries.
"The work of this CRC will drive positive long-term outcomes, with seafood production alone projected to increase to more than $5 billion by 2050," Minister Andrews said.
"This CRC will translate new developments in science and technology into commercial growth, which will create a range of new jobs in a variety of industries.
"The cross-sector nature of this CRC will integrate research and development across five key areas to not only develop marine-based industries but also understand issues and solutions for environmental impacts of new offshore development."
Assistant Minister for Forestry and Fisheries Jonathon Duniam said the start of the CRC's work marks the beginning of what will be a decade-long exploration of uncharted waters in marine renewable energy and seafood research.
"This work will uncover knowledge, develop technology and create future leaders, which will drive evolution, jobs and growth in the world's marine-based industries," Assistant Minister Duniam said.
"We know Australia's marine environment offers huge opportunities and from today the work of the Blue Economy CRC will take this to the next level."
Tasmanian Minister for Primary Industries and Water, Energy and Resources Guy Barnett said the CRC would be a real economic winner for the state, which is investing $2 million into the project.
"It will deliver innovations in seafood production, marine renewable energy, offshore engineering and, through development of offshore solutions, underpin the sustainable growth and expansion of Tasmania's aquaculture industry," Mr Barnett said.
"It will also play a key role in supporting Tasmania's world class salmon industry to achieve its $2 billion a year growth target by 2030 – an industry which already employs thousands of Tasmanians directly and indirectly."
Image credit: https://blueeconomycrc.com.au/