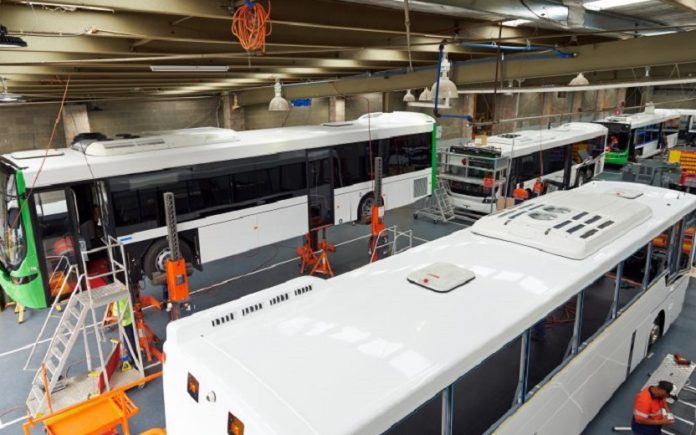 Australia's largest bus body builder, Volgren, announced it would create some 50 new jobs following the Victorian Government's decision to award Melbourne's franchise bus fleet to new operator Kinetic.
Kinetic, which already operates airport service SkyBus in Melbourne, will take control of Melbourne's 537-strong fleet and will replace 341 of these buses with zero or low emission vehicles over 9.5-years from February next year.
Thiago Deiro, CEO of Volgren, said Kinetic will introduce five Volgren battery electric buses (BEBs) by June next year, plus 36 BEBs and more than 100 Volgren-bodied hybrid buses by mid-2025.
"We're very happy for Kinetic. It's a great achievement for them and we're proud that they have selected us as their body supplier for this new era in Melbourne's public transport system," Mr Deiro stated.
"All our factories are geared-up to start building BEBs at the scale required to meet the needs Australia's shift to zero-emission technology.
Volgren builds electric buses in Victoria using around 100 Australian suppliers, with almost 90% local production for the body build.
Victorian Minister for Public Transport Ben Carroll said the company will have the first electric buses for the franchise on the production line in January.
"It will be great to see the electric buses start rolling off Volgren's production line early next year, kickstarting a program to replace diesel buses with zero and low emission vehicles," the Minister concluded.
Image credit: https://volgren.com.au/melbourne-bus-franchise-delivers-jobs-boost-for-volgren/