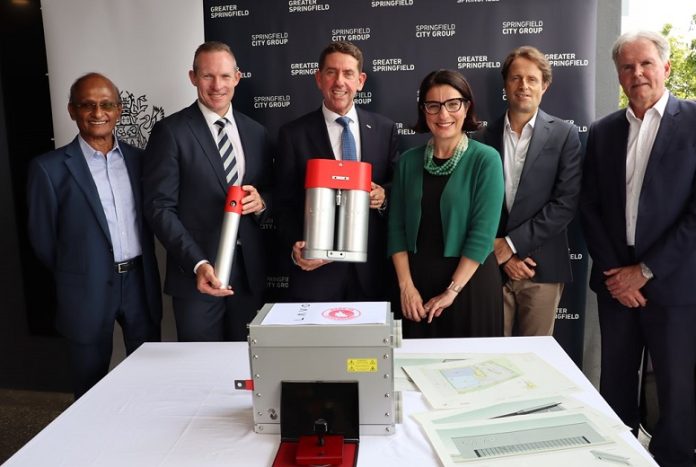 Australian energy technology company LAVO Hydrogen Technology has unveiled plans to establish Australia's first hydrogen fuel cell manufacturing facility in Greater Springfield, Queensland.
Backed by the State Government's Invested in Queensland program, the $15 million facility will be developed by Nedstack Australia, a joint venture between LAVO and fuel cell developer Nedstack of the Netherlands.
According to the LAVO's statement, the joint venture will initially manufacture proton-exchange membrane (PEM) fuel cell technology for use in LAVO's world-first Hydrogen Energy Storage System (HESS).
The LAVO HESS is an integrated hybrid hydrogen battery that can be combined with rooftop solar to store 40kWh of electricity – enough energy to power a typical household for two days.
LAVO said the facility would subsequently expand to produce a range of fuel cells to meet the growing domestic and international demand required for the hydrogen economy.
Treasurer and Minister for Trade and Investment Cameron Dick said the project "is one of the first" to receive support through the Invested in Queensland program.
"Up to 200 construction jobs will be created over the next 12 months, and once fuel cell production ramps up there will be almost 170 operational jobs supported here by 2026," the Minister continued.
"The fuel cells will be used in the world's first hydrogen energy storage system for homes and businesses, developed in Australia by LAVO and the University of New South Wales.
"LAVO's hydrogen technology has generated considerable customer interest here in Australia and overseas, and this new facility will allow the company to export Queensland-made products to the world."
According to Minister Dick, construction of the new facility will begin in early 2022 and is expected to be completed by the end of the year.
Image credit: https://statements.qld.gov.au/statements/93886