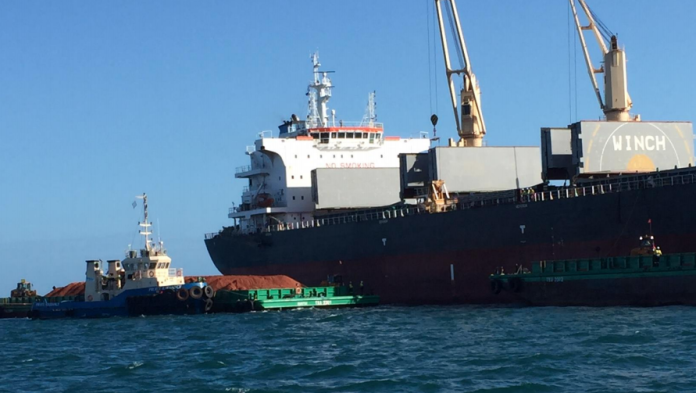 Metro Mining has executed the first bauxite shipment from its recently commissioned Bauxite Hills Mine in Queensland.
Located within the internationally acclaimed Weipa Bauxite Region, Bauxite Hills commenced mining operations in mid-April and has an estimated 17-year mine life.
Metro Mining Managing Director Simon Finnis said a 62,000 tonne shipment of bauxite has left Australian shores on Monday as part of a four-year export deal with China's Xinfa Group, one of the largest integrated aluminium companies in the country.
"The first 62,000 tonne shipment has been purchased by the Xinfa Group. Xinfa has significant refining and smelting operations in Shandong, Shanxi, Guangxi and Xinjiang provinces, and is a major company in the aluminium business," Mr Finnis said.
"Importantly, the Bauxite Hills Mine provides ongoing opportunities for locals and the Far North Queensland region as a whole. We are committed to furthering Indigenous opportunities through employment and training, and in the longer term fostering initiatives for business creation."
"We are also committed to investing in the region wherever possible through goods and services and the State benefits through royalties."
Mines Minister Dr Anthony Lynham said that as well as securing a four-year export deal with one of China's largest aluminium companies, the mine will provide up to 200 jobs.
"We continue to see that with strong, safe, established trade routes to the northern hemisphere, Queensland is ideally located to meet demand from Asia and other eastern markets," Dr Lynham said.
"We have a world-class 'minerals for industry' sector unmatched anywhere in the world, and it's great to see Metro Mining taking these resources to market."