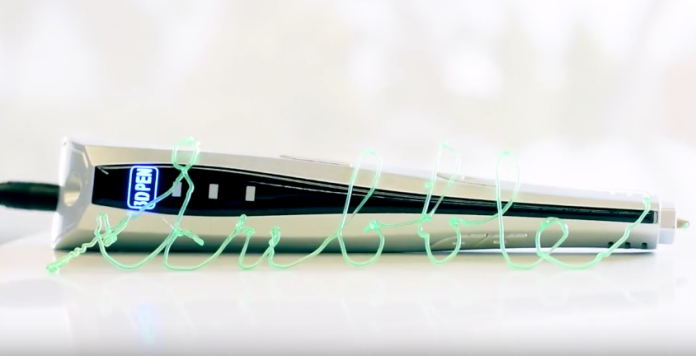 While it certainly isn't the first 3D printing pen launched on the market, the new Scribble 3D Printing Pen may easily be the best one to date.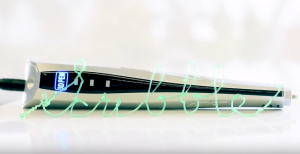 Launched on Kickstarter just a few days ago, Scribble is an easy-to-handle 3D Printing Pen that allows users to sketch in the air without using paper.
The Scribble 3D printing pen emulates much of the functions of a common, entry-level 3D printer, allowing for quick prototyping and translation of ones imagination into a physical manifestation of the object.
The product features LED display screen that fits perfectly into the hand, providing users with extreme comfort and precision while drawing.
The pen allows users to make prototypes rather than using computer-aided design programs (CADs), which can be complicated, expensive and hard to alter.
Developer Austin Kelly revealed on Kickstarter that his team has commenced full scale production of the Scribble 3D pen to fill pre-orders and deliver the product to their backers.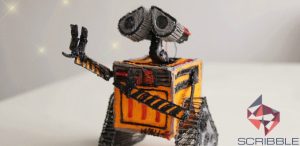 He said the first challenge they experienced was to reduce the size and make the pen more user-friendly.
"We have been working on this aim, which was considered impossible — within the realm of the common belief in the hardware industry — to prove that they can certainly be possible," Mr Kelly said.
"Our biggest challenge, however, was by far, this campaign. We want to deliver this product to everyone — making something that never existed before, and deliver it properly. We have been working on this preparation to the best of our ability, to take this new leap forward, and what we need now is the encouragement and support from backers."
Early backers have the opportunity to get the Scribble 3D printing pen for as little as $49 dollars, with shipping to commence in May.