Noritz Corporation, Japan's leading manufacturer of household water heaters, has announced the acquisition of water heater manufacturer Dux Manufacturing Limited from Australia's GWA Group for $46 million.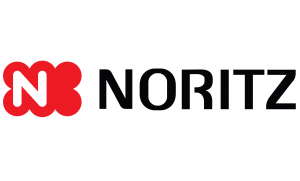 The GWA Group announced the sale in November 2014, following a strategic review which identified the business as a non-core asset. The deal was finally concluded on 27 February, marking Noritz's full-scale entry into the Australian water heater market.
"We are proud to be part of Noritz Corporation. Noritz has a clear focus on hot water, producing over two million water heaters annually. Japan is one of the world's highest users of hot water and arguably the world-leader in hot water systems. We are delighted to be able to take advantage of this expertise," said Simon Terry, Dux CEO.
Soichiro Kokui, President and CEO of Noritz, said the acquisition of Australia's leading manufacturer of storage-type electric water heaters would allow Noritz to further expand its portfolio of high-quality products.
"We are very excited about working together with Dux staff and network to achieve further growth of the Dux business. Noritz will bring a significant amount of water heating technology, new products and expertise to the Dux business that will contribute to a very strong and exciting future," Mr Kokui said.
"Noritz is committed to continue to provide high quality products and services to Dux's customers in the Australian market. We believe the combination of Dux and Noritz is an ideal partnership."
Dux is headquartered in Moss Vale at the site of its manufacturing plant, with plans for new offices in Sydney and Melbourne. Its acquisition by Noritz means that all major brands in the Australian hot water systems market are now Japanese owned.