Norsk Titanium AS, the leading supplier of aerospace-grade, 3D printed structural titanium components, has achieved Technology Readiness Level Eight (TRL 8) after completing a test plan coordinated through the Federal Aviation Administration (FAA).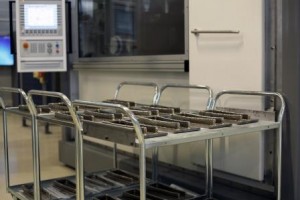 The test validated that Norsk's Rapid Plasma Deposition™ (RPD™) titanium parts meet demanding aerospace requirements, paving the way for the company to become a supplier to the world's aerospace & defence manufacturers for final certification and airframe integration.
"Working closely with Westmoreland, we have concisely documented how our innovative technology lives up to the highest standards of performance and integration under aerospace certification testing," said Norsk Titanium President & Chief Executive Officer Warren M. Boley, Jr.
"We subjected 1,300 structural titanium aircraft samples to an unrelenting barrage of static and fatigue tests and the results confirm what we already knew—Norsk Titanium's RPD™ process is ready for the rigors of commercial aviation."
The achievement of TRL8 status will allow Norsk Titanium to deliver precision structural parts for aerospace & defence applications as early as 2016.
In the meantime, Norsk has turned its attention towards establishing a global supply base and strengthening its operational capacities with the appointment of a number of seasoned aviation and defence executives, technologists, and production experts.
Through the formation of strategic alliances in Europe and the upcoming groundbreaking of the world's first industrial-scale additive manufacturing facility in the United States, the company is confident that it will be able to meet growing aerospace demand for its products.