Quickstep Holdings, the renowned manufacturer of advanced carbon fibre composites for the aerospace and automotive industries, has announced the appointment of Mr James Douglas as a Non-executive Director, effective immediately.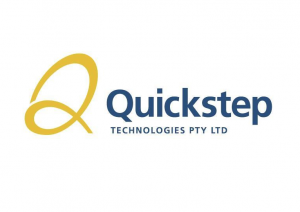 Mr Douglas, who holds a B. Law & Science from the University of Melbourne, is Chairman of Australian composite automotive wheels manufacturer Carbon Revolution and founder of Newmarket Capital, a strategic investor in the carbon fibre manufacturing sector.
He has over 20 years of global investment banking experience and has worked as Global Head of Consumer Products at Merrill Lynch, Head of Consumer Products – Americas at USB and Head of Global Banking Australia & New Zealand at Citi.
"On behalf of Quickstep's Board of Directors I am delighted to welcome James Douglas," said Quickstep Chairman Tony Quick.
"His wealth of experience in investment banking and strong knowledge of the carbon fibre and automotive industries will be a valuable asset for our business. His skills and experience bring new expertise which complements our Board's existing strengths."
Quickstep Holdings is an approved supplier for the international F-35 Lighting II Joint Strike Fighter (JSF) program and the sole supplier of composite wing flaps for Lockheed Martin's C-130J "Super Hercules" military transport aircraft.
The company operates from state-of-the-art aerospace manufacturing facilities at Bankstown Airport in Sydney, a production site for automotive in Waurn Ponds, Victoria, and an office in Munich, Germany.