NSW's ice tea beverage manufacturer Nexba and cotton processor Southern Cotton have collected top honours at the 2015 Telstra Australian Business Awards.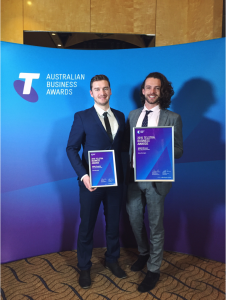 Nexba – a 100% Australian owned business founded in 2011 – was named the national winner of the Micro Business Award, whereas Murrumbidgee-based Southern Cotton – also founded in 2011 – won the national Regional Award.
Nexba was founded by Sydney entrepreneurs Drew Bilbe and Troy Douglas with a goal to engage the next generation to make healthier decisions by consuming less sugar and search for healthier, natural ingredients, which are at the core of the company's drinks range.
In December 2014, the company launched nationally into Coles supermarkets and has since sold more than three million cans, with plans in place to expand into other beverage types, including natural sparkling water.
"Our strategy has always been to surround ourselves with experts to help us grow and hit our targets.  We constantly turn to our collective of mentors to advise and guide our decisions to keep Nexba at the top of its game.  We might be young, but we like to surprise people," Nexba Co-founder Troy Douglas said.
Southern Cotton was founded in 2011 when six Murrumbidgee famers who got tired of carting their cotton on an 800 kilometre round-trip to get ginned, pooled their resources to build their own gin.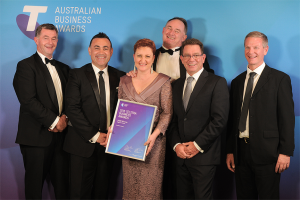 The company's General Manager Kate O'Callaghan said the gin deployed the best-in-class technology, from paddock to the finished bale, to give growers the finest returns.
"Southern Cotton is an industry leader because of our management systems and processes.  It's our dedication to doing the best job for our growers that drives us to be better at what we do at the gin every day," she said.
Will Irving, Telstra Business Group Managing Director and Telstra Business Awards Ambassador, said the two NSW businesses were worthy winners of their awards.
"The Telstra judges were impressed that Nexba took on one of the toughest areas in 'consumerable products' by focussing in on the beverage industry, and has achieved distribution in major retailers, despite being up against well-established brands. They described Nexba co-founders Drew and Troy as great role models for young entrepreneurs commenting their passion for sustainability – all of Nexba's packaging is fully recyclable – made this business stand out," Mr Irving said.
"The judges were equally impressed with Southern Cotton saying it has shifted the agricultural focus in their region and is providing new and profitable opportunities for local growers. If you were building a business from scratch they are 10 out of 10; there is no compromise in their level of detail, innovation and perfection. The judges praised Southern Cotton for its strong management processes and use of systemised app technology to help growers track cotton from paddock to buyer. They process 190,000 bales a year which puts them on a world scale as a single producer."