Olympus Australia, a world-leading manufacturer and distributor of high-quality electronic, optical and precision engineering products intended for scientific, medical and industrial applications, has moved to a new state-of the art facility in Melbourne.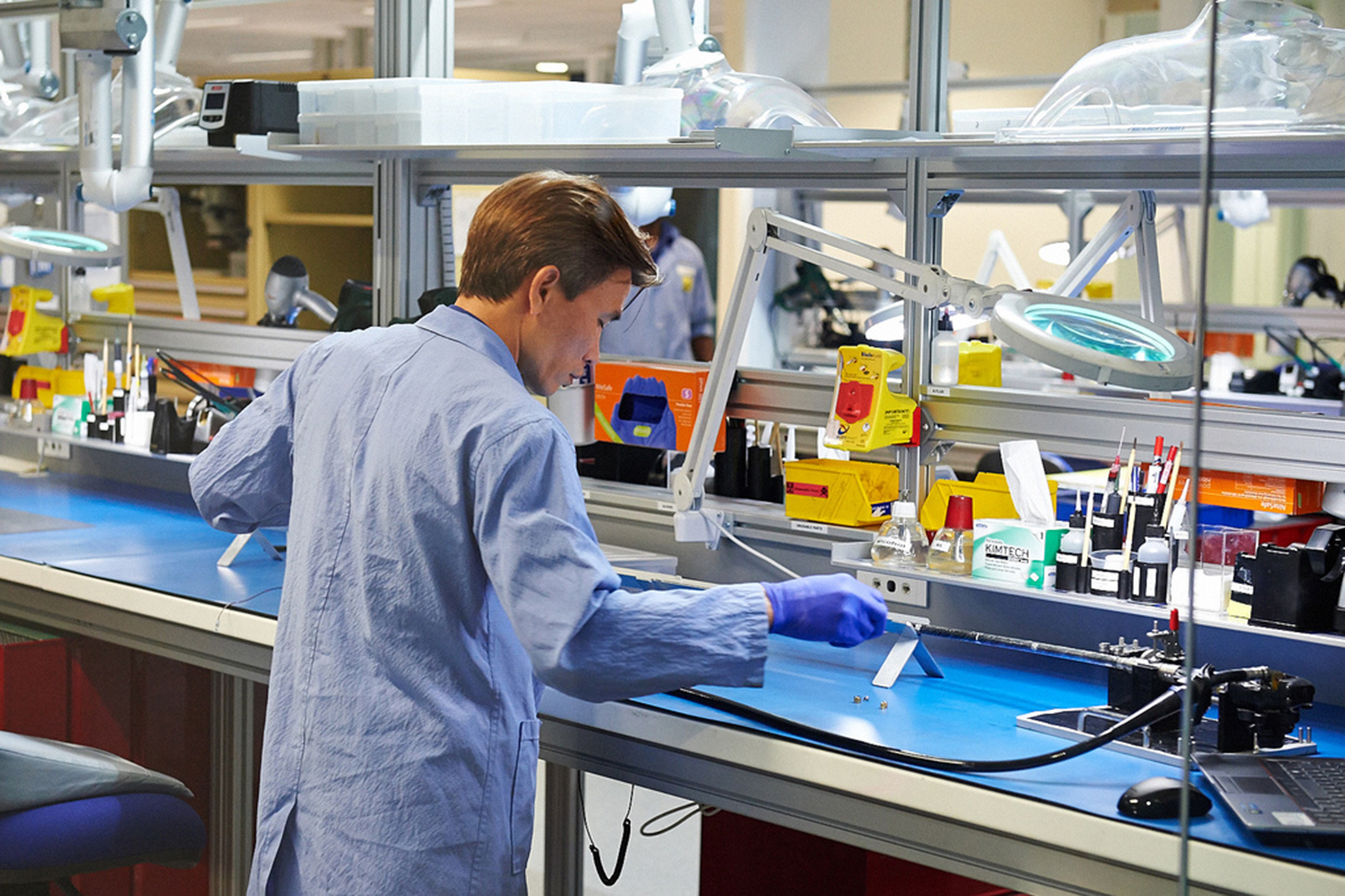 The new operational headquarters for Olympus Australia is the new home for the fully operational Customer Experience Centre, the company's National Service Centre as well as comprehensive training facilities.
Olympus is a world leader in industrial testing technologies such as remote visual inspection, microscopy, ultrasound, phased array, eddy current, eddy current array, X-ray fluorescence and diffraction, high speed video and optical metrology.
According to the company's media release, the opening ceremony was enriched with a traditional Japanese ceremony called "kagami-biraki" that is performed to encourage harmony, health and good fortune.
"For those of you who are new to the Japanese tradition of 'christening' a new building, kagami-biraki is a ceremony performed at celebratory events in which the lid of a sake barrel is broken open with a wooden mallet and the sake served to everyone present," said Dean Driscoll, Clinical Resources Manager for Olympus in Australia.
"Sake enjoys a history of more than 2,000 years and has been revered and treated as sacred, being offered to the gods to grant good health and fortune on momentous occasions such as ours here tonight."
Guests at the ceremony were given a tour of the state-of-the-art facility that is fully equipped to provide access to products that are used in non-destructive testing, remote visual inspection, materials analysis by X-Ray fluorescence and high-speed imaging.  The facility also has multiple training rooms for medical imaging customers, including fully equipped endoscopy room and operating theatre, as well as clean rooms for disinfection, repair and maintenance and upgrading of all the medical imaging equipment.
"The building is stunning and demonstrates a commitment to the company's customers, many of which are members of AINDT. In the past, AINDT has collaborated with Olympus to present specialised training seminars and we look forward to bringing our members to this new facility and allowing them to gain hands-on experience of the latest technology," said Australian Institute for Non-destructive Testing (AINDT) CEO, Mr Les Dick.
Olympus has managed to create a place where smaller companies will have access to sophisticated equipment.
"The company is committed to the development of new technologies, products, and services that offer the best solutions to the needs of its customers," it says in the media release by Olympus.