Turin-based Pininfarina, the renowned Italian designer of the Alfa Romeo Spider and the Ferrari Testarossa, has been acquired by Indian tractor maker Mahindra.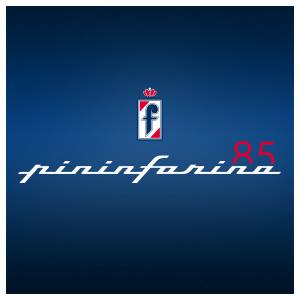 Under the terms of the agreement, Tech Mahindra and Mahindra and Mahindra, through a joint venture, have purchased 76% of Pininfarina, which will remain listed on the Milan Stock Exchange.
"Pininfarina will add enormous value to Tech Mahindra's portfolio of engineering services. But just as important is the fact that the legendary high-end design credentials of Pininfarina will significantly enhance the design capabilities of the entire Mahindra Group. Given the increasing design sensibilities of today's consumers, product design will greatly influence customer choice and experience, and hence our success," said Mr Anand Mahindra, Chairman of the Mahindra Group, commenting on Pininfarina joining the Mahindra family.
"Our clients want more from us, consistently. Adding Pininfarina's legendary design skills to our Integrated Engineering Solutions enables a strong entry into automotive styling, design & development and reinforces our body engineering capabilities. Further, Pininfarina's 25-year design expertise in industries beyond Automotive will give us that winning edge in areas such as Aerospace, Consumer Electronics, Architecture & Interiors and Transportation where we already have a strong footprint," said CP Gurnani, CEO & Managing Director, Tech Mahindra.
According to the official announcement by Pininfarina, the transaction will close in the first half of 2016.
"In a globalised world, entrepreneurship and capital do not need a passport. We are joining hands with a $ 3.9 Billion Technology & Global partner, and part of the $ 16.9 billion global Mahindra Group, which will not only strengthen our Italian identity but will open more doors. Tech Mahindra's global presence and global delivery model will allow us to compete for a larger pie of the business," added Paolo Pininfarina, Chairman Pininfarina S.p.A.