A1 Consolidated Gold has agreed the purchase of the Walhalla Mining Tenement from Orion Gold for $850,000.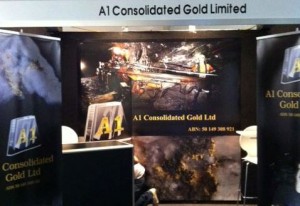 Located in the Woods Point, 150 kilometres east of Melbourne, the Walhalla Project mining tenement includes the Eureka and Tubal Cain deposits, which have a combined Inferred Mineral Resource of 1,085,000 tonnes grading 4.93 g/t AU for 172,100 ounces of gold.
A1 Gold said the staged payment terms for the purchase include $50,000 cash payment, $300,000 paid through the issue of shares at 3.838 cents each on completion of the sale, and a 2% net smelter royalty on the sale of gold recovered from the tenement to a value of 500,000.
The company views the Eureka Deposit as a medium-term mining opportunity and plans to develop and mine narrow-vein high-grade gold deposit to supplement ore from the A1 mine for processing at its Maldon gold processing plant.
According to the ASX announcement, upon completion of the purchase of the mining license – which is expected to be completed on 8 January 2016 – A1 gold will lodge a Mining Work Plan with the Victorian Government to provide for the commencement of underground mining in the already developed Western Adit area.
A1 gold is an emerging junior Victorian gold producer that is developing the A1 Gold Mine near Woods Point and the Union Hill Mine at Maldon to mine ore for processing at its fully permitted 150,000tpa Maldon gold processing facility.