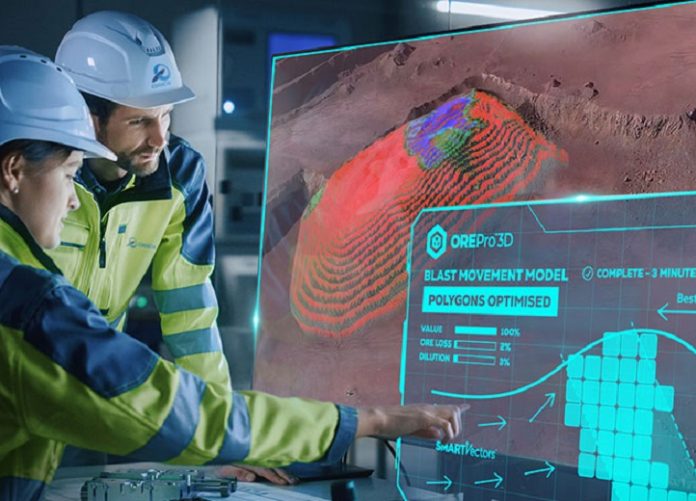 Orica has won two awards in the recent Mining Magazine Awards. Two of the company's most recent digital solutions, OREPro 3D and Design for Outcome, won first place in the 'Software' and 'Drill and Blast' categories, respectively.
Mining Magazine honors excellence in the mining sector each year by asking readers to nominate persons, businesses, organisations, or initiatives that have exhibited exceptional dedication to improving the state of play in mining during the previous 12 months.
The industry votes on the selected contenders and Orica was nominated for four entries with its market-leading digital goods in four different categories.
Rajkumar Mathiravedu, Orica's Vice President of Digital Solutions, explained how Orica is constantly extending its digital solutions to assist the mining industry's fast digital transformation across the whole value chain.
"Orica's purpose is sustainably mobilise the earth's resources and we are rapidly building a portfolio of digital technologies to augment our core explosives technologies and solutions and better serve our customers," Mr Mathiravedu said.
"This award is the recognition of the extraordinary people and partners behind these innovative digital solutions that are delivering significant value for our customer's today."
OREProTM 3D is the first solution in the industry capable of optimizing ore control in three dimensions. Using easily accessible input data such as post blast topography, blast design, and in-situ block model, advanced algorithms simulate movement dynamics during the blast and produce SmartVectors that properly turn in-situ grade control into a post blast model.
Understanding where the rock mass has shifted post blast is crucial to properly sorting ore and trash and producing downstream efficiencies in the mining process, and it is used by many tier-one miners across the world today.
Design for Outcome is an automated optimisation tool that raises the bar for blast design generation. It uses cloud-hosted processing and machine learning algorithms to match rock features to blast energy at high resolution, resulting in targeted and consistent results.
There are a few solutions on the market that use data science to determine blasting designs, but they only apply one design to all holes within a blast boundary.
In contrast, Design for Outcome uses all of the necessary and available data sets, as well as data pipeline automation, to produce tailored, high resolution designs in a production timescale and workflow.
The system, which was developed in partnership with Orica's customers, domain experts, and data scientists, may be used to efficiently manage explosives energy for consistent outcomes, lowering drill and blast costs and saving time.
It can also be used to tune energy for improved downstream productivity, such as in the Roy Hill deployment, where they were able to target higher energy only where it was needed, reducing drill and blast patterns and costs across the mine while maintaining benchmark extraction productivity.
Image credit: https://www.orica.com/news-media/2022/orica-wins-two-awards-for-its-latest-digital-offerings-at-the-prestigious-mining-magazine-industry-awards?fbclid=IwAR1ck8C9WJsDwo6Lyw02aiKlTYJd_QPhYhSIyVGKcs4GgpUkJKicBMFlD8s#.YfL5n-rMJEZ