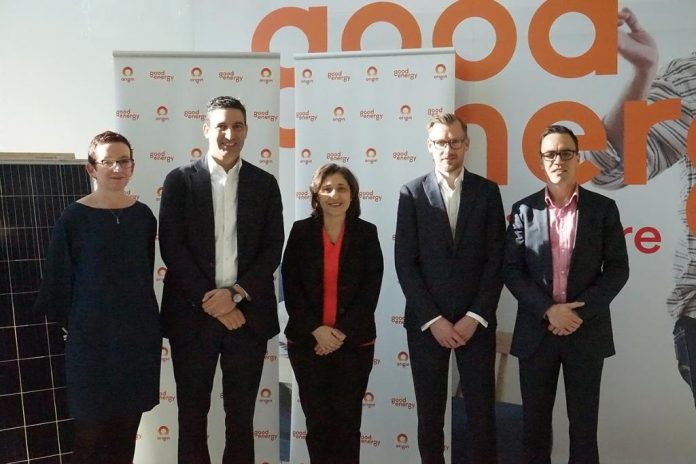 Origin Energy has partnered with the Victorian Government to develop its first virtual power plant (VPP) in the state.
The Victorian Government, through its Microgrid Demonstration Initiative grant program, is contributing $4.5 million towards the $20 million cloud-based project that will distribute power from up to 650 customers with solar PV and batteries during peak periods.
Origin Executive General Manager Retail Jon Briskin said selected participants in the virtual power plant initiative will receive discounted batteries.
"By offering trial participants access to cheaper batteries and solar PV systems and connecting these to our demand management platforms, we will be able to help customers manage their stored and generated electricity, have this traded into the electricity market and reduce demand placed on the existing electricity network," Mr Briskin stated.
"We're the leading supplier of solar systems to residential and business customers, were among the first to retail battery storage in Australia and have been leading the way in the identification and trialing of cutting edge demand management platforms."
"The development of a virtual power plant brings together several initiatives Origin has been trialing to help customers embrace the benefits of distributed and decentralised energy."
Minister for Energy, Environment and Climate Change Lily D'Ambrosio said The VPP will provide benefits to the electricity network and help Victoria reach its ambitious renewable energy targets of 25% by 2020 and 40% by 2025.
"We're investing in new technologies that will help create jobs, attract investment in renewable energy and bring down power prices," the Minister said.
"We're ensuring Victoria's energy system is affordable, resilient and secure, as we transition to the next generation of energy technologies."
Information on how Victorian customers can participate in the project will be available later this year.