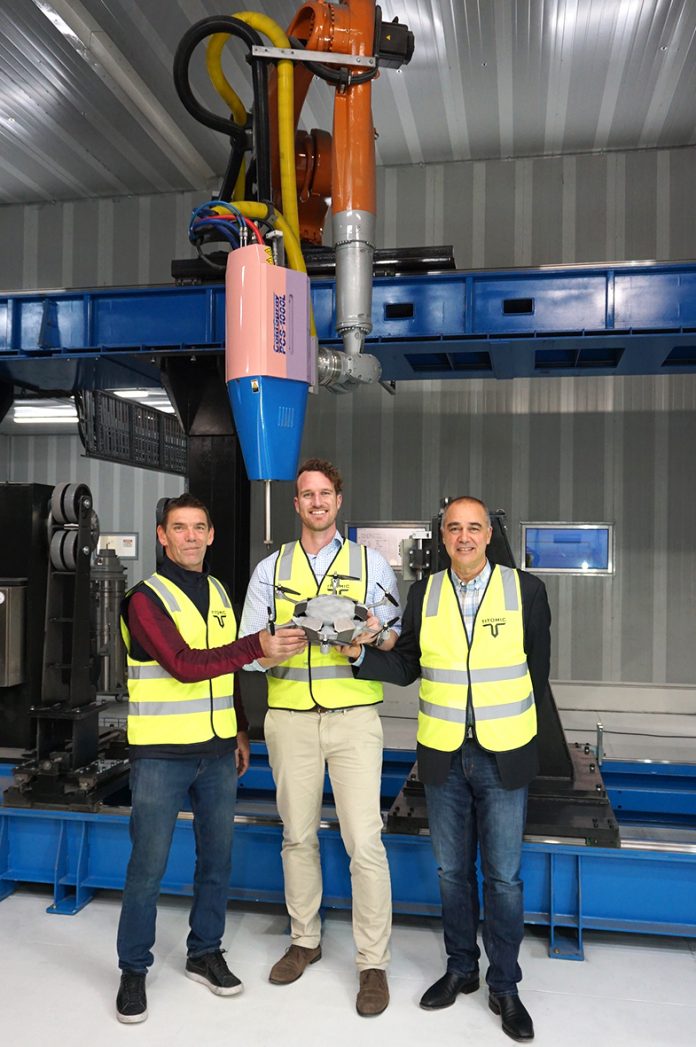 Australian metal 3D printing company Titomic has announced that its ruggedised soldier-enabled Unmanned Aerial Vehicle (UAV) prototype has been shortlisted for Innovation Awards at Land Forces, the international defence exposition taking place in Adelaide this week.
The company also announced that it has inked its first Defence agreement with TAUV to manufacture a ruggedised soldier-enabled UAV in Titanium using its proprietary Titomic Kinetic Fusion technology.
Gilbert Michaca, CEO of Titomic, said the award of this initial testing & prototype feasibility project validates Titomic Kinetic Fusion's potential applications in one of its target industries.
"Titomic's first Defence UAV project validates Titomic's advanced manufacturing capability to produce complex shaped products with improved performance characteristics as well as the advantage of sovereign industrial capability," he said.
"This prototype of a Titanium soldier-enabled UAV manufactured in Australia is just the first step into a market with significant export potential."
Titomic said in a statement that the next phase will involve tests conducted by TAUV in Adelaide.
"This prototype has been accelerated with Client due to the synergies in the co-development of an innovative product," reads the statement.
"A ruggedised soldier-enabled UAV in Titanium improves stability and impact resistance, tamperproof payloads in the hands of enemies, external mounting for easy deployment and forward scouting of routes."