Private equity firm Origo Partners Plc is edging closer to securing its second Australian diary asset as talks with the country's largest privately owned milk supplier United Dairy Power for a deal around $70 million are progressing.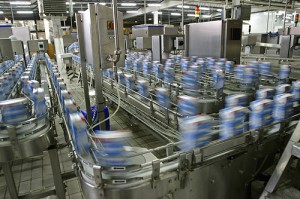 According to the news article on the Business Spectator, Origo, which owns Sydney-based RM Williams Agricultural Holdings Ltd since 2008, is said to have been attracted to United Dairy's trademark brands of cheddar, Caboolture mozzarella cheese and its butter and whey powder, which are in high demand among the growing Chinese middle class looking for products with high-protein value.
Earlier this month, United Dairy's General Manager Darryl Cardona said the company was looking to expand its business and only sell a part of the stakes to an Australian dairy investor.
"We wish to remain Australian owned," Mr Cardona told DataRoom.
United Dairy's founder and Chief Executive Tony Esposito is said to have been looking for a buyer for more than two years. His first attempt to sell to CHAMP Private Equity collapsed after CHAMP pulled out of the talks.
Based on estimated earnings before interest, tax, depreciation and amortization of between $8 million and $9 million per year, investors place the company's value at the $30-$40 million price range.
If the sale to Origo materializes, it will be the second significant sale of an Australian dairy capacity this year, after Canada's Saputo successfully acquired Warrnambool Cheese and Butter Factory Ltd earlier this month.
Both Tony Esposito and General Manager Darryl Cardona were not available for comment, with Origo also silent on the matter.
United Dairy buys milk from farmers and provides transport and logistics services. On top of that, the company owns two production facilities, at Jervois and Murray Bridge in South Australia.