Global Road Technology (GRT), a gold coast highway development firm, has been awarded a mega deal by the Indonesian Military to produce and ship more than half a million litres of road surfacing product a month for at least the next three years.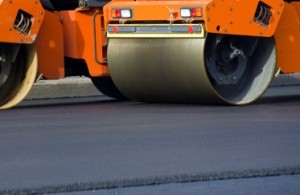 According to the article on the Courier Mail, the company's Chief Executive Herman Allison described the project as massive, featuring development of 1500 km of road across remote terrain. Under the terms of the agreement, apart from the road surfacing product, GRT will also provide engineering services and advice.
"Especially in the beginning we make sure we guide them so that all of our roads are capable of withstanding the pressure they were made for," Mr Allison said.
"That's one of the reasons why we are experiencing the level of growth we are. Customers have confidence in the GRT product, a track record gained over years, and tested under really difficult environmental conditions."
The company's expansion plans and its increased work volume could result in hiring 30 new staff this year, which would double the current numbers.
According to Mr Allison, the wet conditions and poor soil made it very difficult to create a lasting road surface.
"That's why it's important to have people really skilled with an understanding of the chemistry of the product and the interaction of soil."
Mr Alison also said that what conventional technology could do in a month, Global Road Technology cold match in a single day, stressing that the company has the capacity to "do" a kilometre per day.
He was unable to produce an actual figure as to the value of the deal with the Indonesian Military, but a recent joint venture in India for 7000 kilometres of road was estimated to be worth about $126 million.
Global Road Technology is an international company with great experience and expertise in the creation and maintenance of urban, rural and industrial roads. The company specializes in providing solutions for road stabilization, dust control problems and other operating challenges.