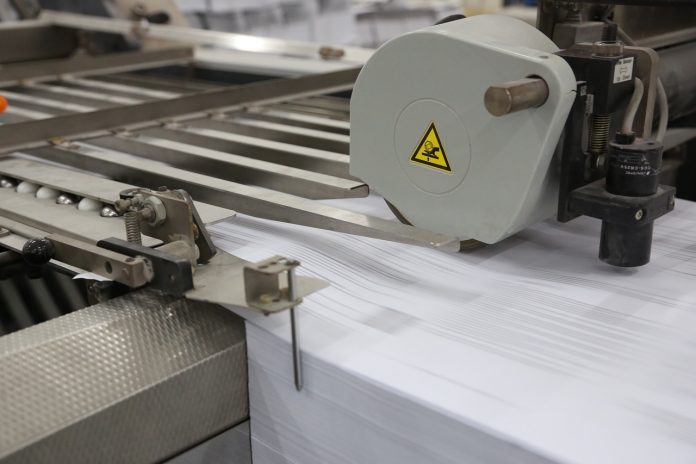 Michael Hannan, chairman at giant media, marketing and printing company Ovato, has penned an open letter published on his LinkedIn page, asking for support for the many livelihoods at stake due to the impact of COVID19.
"I'm choosing to champion the printing industry. Believe it or not, it's the largest sector in Australian manufacturing and our company alone employs 1,300 people. Manufacturing continues to be a big employer nationally, but from blanket coverage of COVID-19 there is hardly a mention in the news," wrote Mr. Hannan.
He acknowledged that while every sector is suffering the effects of the pandemic, some are doing it more silently than others.
"News reports discuss football and other sporting codes, tourism, travel, the airlines or universities as though they are the only one's doing it tough," he asserted.
"We need a voice. We need people to speak up for us, as many livelihoods are at stake. JobKeeper is to be applauded as it has kept many in the country employed, but there is a huge cliff in front of us all at the end of September which will be near impossible to climb."
Mr. Hannan compared the support that the manufacturing sector is receiving to that of the arts industry, which is set to receive a $250 million targeted package to help restart the creative economy and get the entertainment, arts and screen sectors back to work.
"Some assistance from government, even some recognition that what we do matters, would be helpful. Some industries have received substantial Government support to keep them operating and viable."
Mr Hannan said that manufacturers would need to reinvent themselves post-pandemic and find new way of doing things. He also clarified that handouts are not what the manufacturing sector needs, but loans and advances that are to be repaid out of future profit.
"We need a mechanism to ensure that manufacturing and the printing industry can still carve out a new future in this country post COVID-19."
"We all have a voice, and we need to be champions for our cause."
Read the full text of Mr Hannan's letter here.