The Victorian Government will be leading over two hundred Victorian companies on two major trade missions to the Middle East and India in a quest to find new trade and investment opportunities.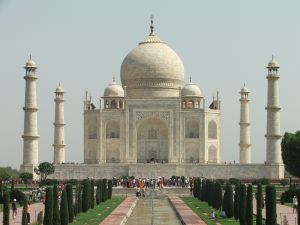 Minister for Employment and Trade, Louise Asher, along with Minister for Agriculture and Food Security Peter Walsh and other senior State Government ministers, will lead a delegation of more than 110 organisations on a visit to the United Arab Emirates (UAE), the Kingdom of Saudi Arabia, Oman and Turkey.
After the Middle East, 100 more organisations will visit Mumbai, Trivandrum, Bangalore, Delhi and Ahmedabad, with Minister for Technology Gordon Rich-Phillips accompanying Ms Asher. According to the media release, this is the first time that a Victorian-led Indian mission will visit the State of Kerala.
"The Middle East and Turkey mission will build on this success by seeking new business opportunities in food and beverage, agriculture, education, urban design, marine and fashion. We are determined to expand our presence in this market," Ms Asher said.
"The Super Trade Missions to the Middle East region in 2012 and 2013 combined generated anticipated export sales of more than $445 million over a two year period."
Major infrastructure projects are expected to crop up in Dubai after it won the bid to host the World Expo 2020. Ms Asher believes this will open up significant opportunities for Victorian companies with expertise in events management, infrastructure and construction.
"Big infrastructure projects across the Gulf Cooperation Council, such as new freight and passenger rail projects worth about US$200 billion will also have prospects for Victorian design and construction companies."
Meanwhile Mr Gordon-Phillips said the trade mission to India will showcase Victorian business capability across many sectors including education, health and aged care, information and communication technology, infrastructure, sustainable urban design and tourism.
"India is a fast-growing export market and Australia's fourth largest two-way trading partner, with goods and services trade approaching $17 billion," Mr Rich-Phillips said.