Australian mining company OZ Minerals yesterday announced that it will adopt a new strategy aimed at creating value for its shareholders from its existing assets and through the more aggressive pursuit of growth.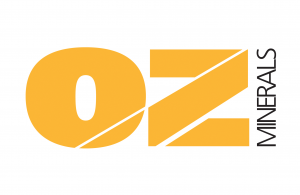 The company's Managing Director and CEO Andrew Cole said the new strategy was devised following the completion of a three-month business review and focused on creating a lean business with an agile and flexible approach to opportunity, with a portfolio of valuable, risk managed cash generating assets.
According to him, the new strategy would see OZ Minerals retain its copper core foundation, with base metals and gold opportunistically pursued if value can be generated.
"The resources sector and cycle is shifting rapidly. OZ Minerals response is to become a leaner, highly agile and decisive Company focused on growth and creating long-term value," Mr Cole said in an ASX Announcement.
"We have, and will continue to make changes across the entire business from a position of operational and balance sheet strength. Our new strategy will touch every part of our operation and demand a new way of working."
He said the new operational adjustments would allow the company to reduce costs and pursue value driven performance from the key operation in Prominent Hill.
"The Company is ideally positioned to maximise cash generation from Prominent Hill as open pit waste movement falls and copper production continues at a strong run-rate. Changes in the resources cycle bring opportunities and this strategy is about ensuring we have the foundation and appropriate culture and discipline to capitalise on those."
Yesterday's announcement of the Company's new strategy follows the rollout of several additional significant strategic changes over the last three months, including the relocation of the Company's corporate function to Adelaide, the announcement of Carrapateena initiatives on infrastructure and processing technology, the establishment of a strategic partnership with the SA Government and the divestment of Sandfire Resources shareholding.
"A number of positive actions have already been taken over the last 90 days and the Board is, and will continue to be, supportive of decisive action. The Board is confident that the strategy announced today provides a clear path to creating value for our shareholders from OZ Minerals' existing assets and through the more aggressive pursuit of growth," said OZ Minerals Chairman Neil Hamilton.