The Plastics and Chemicals Industries Association (PACIA) – the peak industry association representing the business of chemistry in Australia – has welcomed the Federal Government's continued commitment to reducing red tape as part of its 2014 Spring Repeal Day.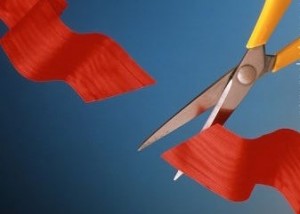 "The Australian chemistry industry welcomes continuing reductions in regulatory burdens as a critical precursor to driving the next wave of investment, innovation and productivity in all Australian businesses," PACIA CEO Ms Samantha Read said yesterday.
"The deregulation agenda is a critical process for ensuring that Australia has access to the latest chemical technologies and innovations. Newer, safer and softer chemical technologies can have a transformational effect on Australia's economy."
She said the country's chemical industry was an integral part of Australia's industrial complex.
"The Australian chemicals and plastics industry is a key enabler; 80% of the industry's outputs are inputs to other industries and sectors. New chemicals and technologies therefore improve productivity, safety, sustainability and profitability across the entire economy," said Ms Read.
"Continued efforts to cut through red tape support the Government's previously announced initiatives to recognise industrial chemical assessments conducted by trusted regulators in other jurisdictions."
This Government initiative, which consists of two parliamentary repeal days per year, aims to cut $1 billion in red tape a year by removing unnecessary and costly legislation and regulation.
The 2014 Spring Repeal Day was held yesterday at the House of Representatives, a week after the Government introduced legislation and tabled an instrument to repeal nearly 1,000 pieces and more than 7,200 pages of legislation and regulation.