63 new jobs have been created in Ringwood with the opening of Mondelez's new Asia-Pacific Centre of Excellence.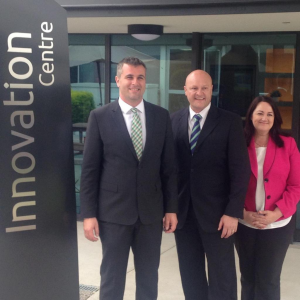 Minister for Manufacturing David Hodgett, who opened the facility on Wednesday, said it was the largest and most significant Mondelez Research and Development (R&D) centre in the Asia-Pacific and would support the Victorian food industry to further expand its reach in high-growth markets across Asia.
"In addition to securing the future of one of Australia's largest food manufacturing sites here in Ringwood, the Centre is home to the largest food R&D team in Australia, housing more than 100 food scientists, technologists and graduates," Mr Hodgett said.
He said the state-of-the-art facility will significantly enhance the state's food and beverage R&D capability and allow companies across the sector to gain access to its education, training and business development programs.
"The Centre will accelerate the development of high quality food products for export to Asia, cementing Melbourne's position as a leading centre for food and beverage innovation. Additionally, in partnership with local universities, it will develop the next generation of food innovators, while also enabling most pressing challenges," Mr Hodgett said.
The Victorian Coalition Government's support for the Mondelez Asia-Pacific Centre of Excellence is in line with its efforts to build a sustainable local manufacturing sector and boost exports to Asia and beyond.
Mr Hodgett said the project also aligned with the Government's Food to Asia Action Plan, which was launched by the Premier in March this year.
"This comprehensive plan outlines 35 new actions under seven key themes that aim to increase exports of premium Victorian food, beverage and agricultural products," Mr Hodgett said.