Leading international merchant of fine paper and industrial packaging PaperlinX has sacked Chief Executive Andrew Price after just over a year on the job.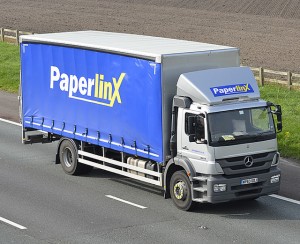 The company announced that Mr Price's contract – which was due to expire in April – was terminated effective immediately.
"The board believes the group will benefit from new leadership as it continues to evaluate all strategic options as part of the strategic review announced on 22 December 2014," PaperlinX said in a statement on Wednesday.
According to the Business Spectator, Chairman Robert Kaye will assume the role of interim Executive Chairman until a replacement for Mr Price is found.
Mr Price's departure came at a time when PaperlinX is considering the possible sale or restructure of its European operations, and just a week after it sold its Canadian operation – Spicers Canada – to Central National-Gottesman Inc for $65 million.
The company is in the process of diversifying and expanding its business beyond paper merchanting and towards visual technology solutions, packaging and most recently, 3D printing.
It has posted a net loss of $63.6 million in 2014, mostly due to weak market conditions and strong competition.