Air Chief Marshal Mark Binskin said on Tuesday that there was no urgent security need to build the next fleet of submarines in Australia, undermining the case for local build which is rocking the Abbott Government.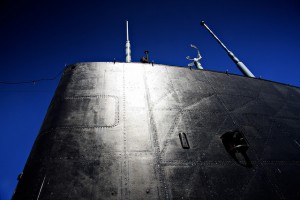 According to the Sydney Morning Herald, Mr Binskin said that it was better for the country, defence-wise and economically, to secure the submarine fleet upkeep rather than the actual build, as two-thirds of the submarine costs would be throughout the life of the fleet's sustainment.
"I don't believe you have to build to be able to sustain in the country. You have to know the system and you have to know it well to be able to do it," he said.
"To be honest with you, if you're looking at an economic proposition here, two-thirds of the costs throughout the life is sustainment. That's where the best investment is, because that gives us the wherewithal to adapt the platform over the 30-year life."
He said that the call for local build was based more on an "emotive" rather than national security argument, adding that the most important objective was to ensure the fleet possesses the "capability" to meet the requirements suitable for the country's defence needs.
While it is clear that Australia would need foreign expertise to design its replacement fleet for the Collins Class submarines, some experts say there are strategic and defence reasons to build the boats at home.
Former submarine commander and former President of the Submarine Institute of Australia Peter Briggs wrote in a paper for the Australian Strategic Policy Institute that a local build would not only give the country better sovereign control over the project, but improved qualities as well.
"Do we want a foreign government in control of the design and construction of such a critical national capability?" he wrote.
Mr Binskin's comments come amid a political backlash in South Australia, the home of the Government's own shipbuilder ASC, which prompted the Government to announce a "competitive evaluation process" for the contract to design and build the boats.
Meanwhile, Sky News reported that Japan has signalled a willingness to sell submarines to Australia that could be at least partly built in Adelaide.
According to the report, Japan said it was willing to partner with the ASC and even share some sensitive military technology in order to avoid entering in a tender or a competitive evaluation process which would mean going head to head against European companies.