The US Air Force has awarded Northrop Grumman the contract to build the next-generation Long Range Strike Bomber (LRS-B).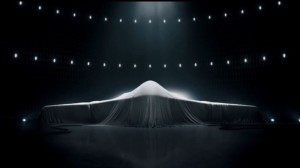 The LRS Bomber is designed to penetrate all defences and strike an enemy target anywhere on Earth at short notice. The first aircraft are expected to be operational in the mid-2020s.
"The Air Force has made the right decision for our nation's security," said Wes Bush, chairman, chief executive officer and president, Northrop Grumman.
"As the company that developed and delivered the B-2 Spirit stealth bomber, we look forward to providing the Air Force with a highly-capable and affordable next-generation Long-Range Strike Bomber. Our team has the resources in place to execute this important program, and we're ready to get to work," Bush added.
The LRS Bomber contract is composed of two parts. The contract for the Engineering and Manufacturing Development, or EMD, phase is a cost-reimbursable type contract with cost and performance incentives. The independent estimate for the EMD phase is $21.4 billion in 2010 dollars.
The second part of the contract is composed of options for the first 5 production lots, comprising 21 aircraft out of the total fleet of 100. Based on approved requirements, the Average Procurement Unit Cost (APUC) per aircraft is required to be equal to or less than $550 million per aircraft in 2010 dollars when procuring 100 LRS-B aircraft.
Northrop beat out the team of Boeing and Lockheed Martin for the contract, which is expected to top $55 billion over the life of the program.
"The Boeing and Lockheed Martin team is disappointed by today's announcement. We will have further discussions with our customer before determining our next steps. We are interested in knowing how the competition was scored in terms of price and risk, as we believe that the combination of Boeing and Lockheed Martin offers unparalleled experience, capability and resources for this critically important recapitalisation program," the companies said in a joint statement yesterday.