US drug-maker Pfizer Inc has prepared a third offer to acquire Britain's AstraZeneca Plc, after refusing Pfizer's earlier approaches for a takeover.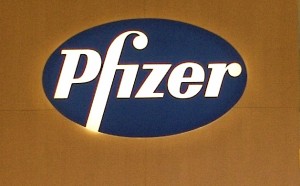 According to the article on Reuters, Pfizer has offered a 58.8 billion pounds proposal to AstraZeneca in January and has contacted the British company again on 26 April, asking for further discussions about a takeover.
Pfizer wants to acquire AstraZeneca to boost its pipeline of cancer drugs and generate significant cost and tax savings amid a climate of continued mergers and acquisitions in the health-care sector.
"Society wants products faster, they want more products and they want value," Pfizer Chief Executive, Ian Read, told reporters.
"Industry is responding to society's request for increased efficiencies and productivity."
Mr Read said AstraZeneca refused to engage in talks with Pfizer but added he was convinced that combining the two companies would benefit both Pfizer and AstraZeneca investors.
Pfizer's original offer to AstraZeneca on January 5th valued AstraZeneca's shares at 46.61 pounds; however, AstraZeneca said Pfizer's offer to pay 70% in shares and only 30% in cash significantly undervalued the company and advised its shareholders to take no action and remain confident of its independent strategy.
"My guess is it will go for somewhere between 50 and 55 (pounds a share)," said Dan Mahony, a fund manager at Polar Capital, who raised his stake in AstraZeneca in February last year.
"I doubt Pfizer will want to go completely hostile."
Pfizer's takeover intentions put pressure on AstraZeneca Chief Executive Pascal Soriot, who is widely credited with reviving AstraZeneca's previously thin pipeline of new drugs.
Mr Soriot said last week that he saw independent future for the group, but the pressure on his shoulders is growing as he also came under fire from some shareholders over executive pay.
The acquisition of AstraZeneca would give Pfizer many promising if experimental cancer medicines known as immunotherapies, which boost the body's immune system to fight tumours, while generating substantial tax savings for the US group.
Read said Pfizer approached the British Government with its plans on Monday, after finance minister George Osborne stated on Friday that any deal was "a commercial matter between the companies."
Under British takeover rules, Pfizer has until 26 May to announce a firm intention to make an offer or back away.