Goodman Fielder Limited has announced that it has received a non-binding and highly conditional proposal from Wilmar International Limited and First Pacific Company Limited to acquire all the issued equity in Goodman Fielder by a scheme of arrangement at a proposed price of A$0.65 per share.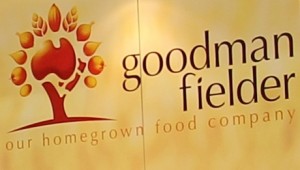 According to the ASX announcement by Goodman Fielder, the proposed scheme by Wilmar and First Pacific is conditional on due diligence, unanimous recommendation by the Board of Goodman Fielder and approval by the boards of Wilmar and First Pacific, with both companies also seeking exclusivity in relation to the proposal.
Goodman Fielder Limited said its Board met with representatives of Wilmar and First Pacific over the weekend to discuss the proposal. After carefully considering the terms and conditions of the proposal with its team of legal advisors, the Board found it to be opportunistic and undervaluing of Goodman Fielder, and advised Wilmar and First Pacific accordingly.
Willmar and First Pacific jointly own 10.1% of the company's shares.
The Board said it will remain focused on maximising shareholder value and will be constructive in relation to proposals, which are consistent with this objective.
Goodman Fielder, in the meantime, will proceed with the execution of its strategic plan and has already accelerated initiatives under Project Renaissance to deliver an additional A$25 million in cost savings, primarily through headcount reduction in the fourth quarter of FY14; progressed a strategic review to explore options to maximise the value of its New Zealand Dairy business; and  commenced a review of strategies to optimise the daily fresh delivery model in its Baking business to deliver greater cost efficiencies.
Goodman Fielder also informed that it has appointed Credit Suisse as Financial Adviser and Herbert Smith Freehills as Legal Adviser.
Goodman Fielder is a manufacturer, marketer and distributor of bread, small goods, margarine, oil, dairy products and various food ingredients with operations in New Zealand and Australia. The company has 28 major brands and over 1,000 lines in 23 markets, with annual turnover of over $2 billion.