Malt Shovel Brewery, the manufacturer of the James Squire brand, has launched the Hop Thief 6 American-style Pale Ale beer, the sixth beer variety in its Hop Thief series, which features Simoe and Columbus hops.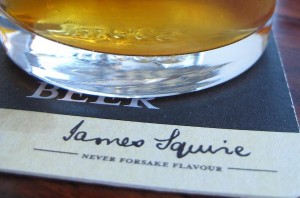 According to the article on Ausfoodnews (AFN), James Squire's Hop Thief series features seasonal aromatic hops available at the time of each of the varieties' release, giving beer drinkers the opportunity to enjoy the evolving series of American-style Pale Ale and develop appreciation for the influence of the different varieties of hops.
"What we're doing with the Hop Thief varietal series is truly exciting, ground-breaking work. The series offers a beer that evolves with each release by using unique hop recipes, every time," said Jeff Potter, Head Brewer at Malt Shovel Brewery.
"When drinking Hop Thief 6 American-style Pale Ale, beer lovers can expect an initial taste of malt sweetness on the palate. This is accompanied by passion fruit and pine-needle aromas from late hopping with Simcoe and earthy, spicy notes from Colombus hops. This gives way to a distinctive cleansing and refreshing bitterness," Mr Potter said.
The Brewery said the Hop Thief varietal series paid tribute to the true life story of James Squire, Australia's first brewer, who infamously stole a quantity of herbs known as horehound — the closest thing to hops in Australia at the time — to brew Australia's first batch of beer.
While Mr Squire earned 150 lashes and a fine to hand over two barrels of ale for stealing the herbs, within 15 years he went on to become the first person to grow hops on Australian soil.
The James Squire craft beer portfolio also includes One Fifty Lashes Pale Ale, Nine Tales Amber Ale, the Constable Copper Ale, Sundown Australian Lager, the Chancer Golden Ale, Stowaway IPA, Four 'Wives' Pilsner and Jack of Spades Porter.