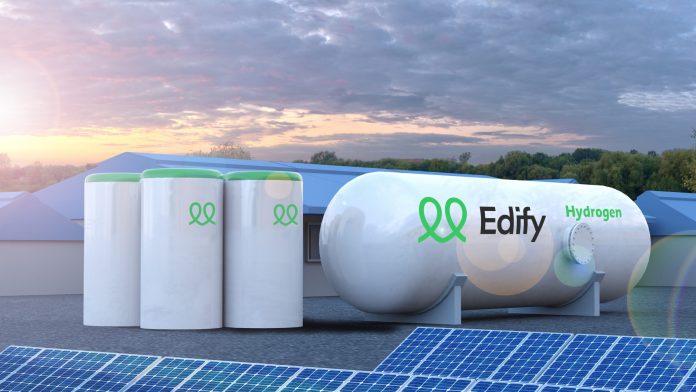 Port of Townsville and Edify Energy have inked Memorandum of Understanding (MoU) to work together to investigate the process and feasibility of exporting hydrogen through the port.
The MOU follows Edify's recent development approval to build and operate a renewable hydrogen production plant with up to 1GW electrolyser for 5,000 – 150,000 H2 tonnes per year of renewable hydrogen at the Lansdown Eco-Industrial Precinct, 46km south of Townsville.
Edify CEO John Cole said Townsville's existing infrastructure and industry was "well placed to establish a renewable hydrogen production and export industry".
"We are excited to be working with the Port of Townsville and other project proponents in the region.  This MoU is another milestone for our project on its path to exporting renewable hydrogen and for Townsville's journey to establishing sustainable long-term jobs and industry," he continued.
"Using a renewable energy source to produce large-scale green hydrogen means Townsville will be perfectly poised to be North Queensland's hydrogen hub and export capital on the east coast.
"This is where future proofed jobs are created, new skills are learned, existing industries and infrastructure leveraged, manufacturing and communities thrive."
Port of Townsville CEO Ranee Crosby said the world's growing demand for hydrogen was presenting significant opportunities for the region.
"Hydrogen made with renewable energy is completely carbon free and is a flexible energy carrier that can power almost anything that requires energy," said Ms Crosby.
"This versatility, partnered with Townsville's global connectivity and highly-skilled workforce, represents boundless opportunities to align the North's economic prosperity with global ambitions to transition to a clean energy future."
"The Port recently released our Port Vision 2050 – our roadmap for the next 30 years – which has a strong emphasis on action on climate change and committing to a climate positive future.
"Facilitating the production, usage and export of green hydrogen is one of the Port's key strategic goals."
Image credit: https://edifyenergy.com/wp-content/uploads/2021/09/Edify_Hydrogen_Lansdown_4-scaled.jpeg