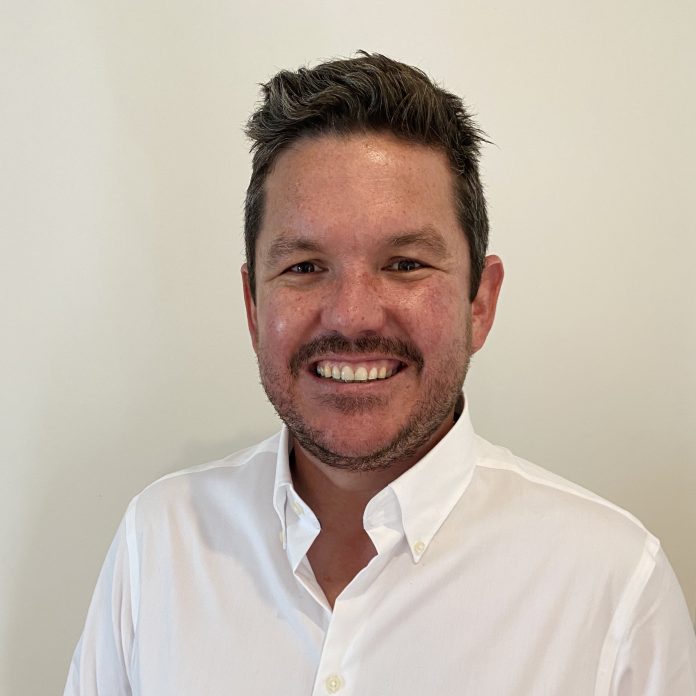 Article by Matt Seadon, APAC General Manager, Achievers
Now boosting Australia's production capacity is high on the political agenda, acknowledging and rewarding the individuals who keep the lines moving should be a priority for local manufacturers, argues Achievers' APAC General Manager, Matt Seadon.
The importance of a strong domestic manufacturing industry was thrown into sharp relief during last year's COVID crisis. Australian businesses and consumers experienced the inconvenience and economic pain supply chain disruption can cause, as international shutdowns, transport hitches and warehouse closures saw deliveries delayed and shelves emptied.
Many local manufacturers were forced to go into overdrive, most notably Kleenex, which implemented round-the-clock production at its South Australian mill, to meet the tidal wave of demand for toilet paper from Australians seeking to stockpile.
Others ramped up production in the national interest, as the Federal Government battled to build a domestic production pipeline for personal protective equipment. In March 2020, Med-Con's facility in Shepparton, the country's only factory capable of manufacturing surgical grade face masks, received military assistance to staff its lines.
As the country moves from emergency to recovery mode, the Federal Government has made it clear that strengthening supply chains and boosting the country's capacity to produce more of its own critical supplies is a priority. In September 2020, it announced plans to invest $1.5 billion over the next four years to help local enterprises do just that.
"Many jobs in this, a lot of investment in this and it's a key part of our economic recovery plan," Prime Minister Scott Morrison told 2GB radio listeners, following the announcement.
Appreciating the efforts of a dedicated team
But what sort of a job are local plant owners doing, when it comes to recognising and rewarding these most essential of workers and making the manufacturing industry an attractive destination for new starters?
Research commissioned by Achievers this year reveals there's room to improve. A study of 755 Australian organisations showed managers estimate employee engagement, recognition and job satisfaction levels are up to three times higher than they really are.
So, while 26 per cent of managers across all industries 'strongly agreed' that employees felt engaged in their overall work experience, just 14 per cent of those on the front line shared their sentiments.
Manufacturers, in particular, have some work to do when it comes to onboarding.
The study found just four per cent of employees felt their value and skills were recognised at the conclusion of the induction process. That's likely to come as a surprise to their supervisors, 29 per cent of whom think they succeed in fostering that impression!
Team meetings are also falling flat. Manufacturing employees reported feeling 2.5 times less engaged after such get-togethers than their managers believe them to be.
Staffing up for a manufacturing boom
Is this disconnect a problem for manufacturers as the COVID recovery continues to gather pace? I believe it could be.
A well trained, reliable workforce is the backbone of every successful manufacturing business. The rise of automation means that, in 2021, there's less requirement for bodies en masse and a growing call for skilled and semi-skilled individuals who can manage the digital systems that are integral to modern assembly lines.
Such individuals are not short of options at present.
While governments and economists initially feared this would be a tough year for Australians looking for work, their gloomy forecasts have proved ill founded. Instead, the unemployment rate has fallen to 5.1 per cent and employers say they're struggling to fill the vacancies they have available.
That means manufacturing employees who are not satisfied in their current roles are less likely to sit tight and 'suck it up'. With unskilled and semi-skilled work now widely available, they have options and will exercise them. Similarly, those moving into the sector for the first time may think twice about staying, if they don't feel engaged and appreciated.
Recognising and retaining essential employees
Recognition is key to employee satisfaction and for businesses in growth mode that want to keep their staff churn rate low, it's vital.
Highly engaged employees are more likely to stick around for the long haul than those who feel disconnected from their employer and unacknowledged for the contribution they make.
If your business aspires to be part of Australia's post-COVID manufacturing renaissance, recognising and rewarding the efforts of the hard working team who'll help make it happen has never been more important.