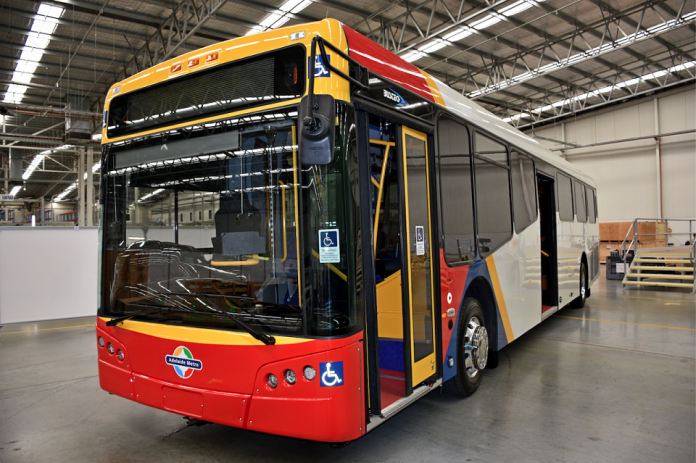 Precision Buses will create an Apprenticeship Academy and around 40 new jobs thanks to the recently announced contract that will see the company work with Swedish bus and truck manufacturer Scania to deliver 340 buses over 10 years for the Metropolitan Adelaide Bus Network.
Minister for Transport, Infrastructure and Local Government Stephan Knoll said Precision Buses will now have a 95-person strong workforce dedicated to bus manufacturing in South Australia.
"Precision buses have been supplying the Adelaide Metro bus fleet for almost two years and will now continue to do so for up to the next 10 years," Mr Knoll said.
"This new bus supply contract will underpin manufacturing jobs at this facility for years to come and help train the new generation of automotive manufacturing workers.
"This contract will allow Precision Buses to further invest in the industry and grow a larger position."
Minister for Innovation and Skills David Pisoni said the Apprenticeship Academy would help skill a new workforce of automotive manufacturing workers, providing quality on the job training over the length of the 10-year contract.
"This is a terrific announcement by Precision Buses and aligns well with the Marshall Liberal Government's Skilling South Australia initiative to create an additional 20,800 apprenticeships and traineeships over four years," said Minister Pisoni.
Under the contract, Precision Buses will produce up to 34 buses each year in Edinburgh, with the company to also provide a demonstration Hybrid bus by 2020.
Image Credit: Precision Buses