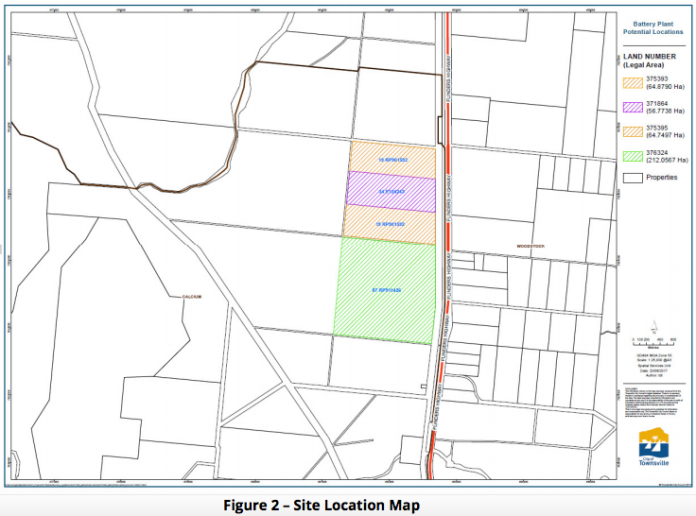 Queensland Premier Annastacia Palaszczuk has made an election pledge to support the development of a huge battery manufacturing plant in Townsville, North Queensland.
If constructed, the proposed factory will have an annual capacity to produce up to 250,000 electric vehicle batteries with a range of up to 400km, or one million home battery units designed to store solar power.
The plant could also be used to produce up to 300 'Mirogrid' batteries a year that are capable of powering entire remote communities.
The Premier said a re-elected Palaszczuk Government will invest up to $3.1 million from its Jobs and Regional Growth Fund to investigate the feasibility of building the Townsville Lithium- ion Gigafactory.
"Townsville has the skilled workforce, the access to renewable technologies and the proximity to growth markets in Asia that are all key prerequirements for the success in this sector," Ms Palaszczuk said.
Earlier this year, representatives of project proponents Boston Energy and Innovation (BEI) and ASX-listed Magnis Resources met Ms Palaszczuk and Townville Mayor Jenny Hill to discuss the possibility of building a 2$ billion battery plant on a 400-hectare site in Woodstock.
Magnis Resources Chairman Frank Poullas said the project received strong public support from the Premier and continuous assistance from Local and State governments.
"We are thankful for the strong support we have received from Premier Palaszczuk, the Queensland State Government, Townsville City Council and other government agencies in getting this vital project underway," Mr Poullas stated.
Ms Palaszczuk said the plant could support up to 7,000 jobs in North Queensland.
"BEI estimates that at full capacity, the project would provide up to 1,000 jobs in the factory itself, another 1,000 jobs in support businesses and an additional 5,000 jobs supported in original equipment manufacturing," she concluded.