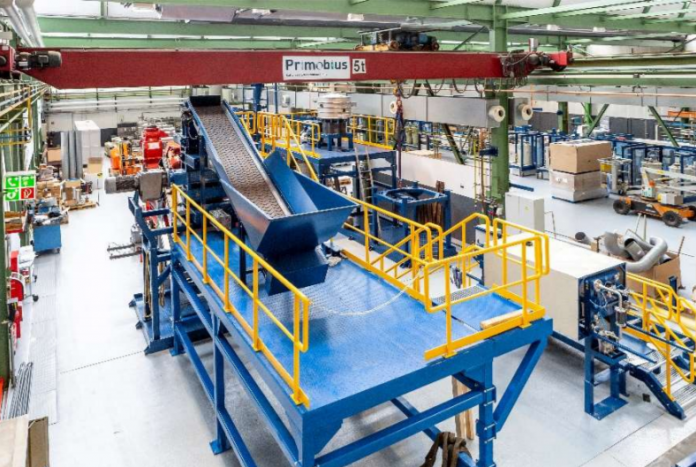 Primobius, a joint venture equally owned by Australia's Neometals and German SMS group, has begun commissioning its showcase lithium-ion battery (LiB) recycling demonstration plant in Hilchenbach, Germany.
Primobius, which recently inked battery recycling MOU's with Japanese company Itochu and Slovakian battery manufacturing firm, InoBat, was established to commercialize Neometals' environmentally friendly recycling solution for end-of-life and scrap LiB cells using SMS groups' global engineering, plant construction and R&D industrialisation skills.
The new demonstration plant will use LIB feedstocks provided by electric vehicle and energy storage system manufacturers and will serve as a showcase for generating evaluation product for potential customers, partners and offtakers.
Neometals' Managing Director Chris Reed said the plant will provide an opportunity for potential partners to verify Primobius' capability to safely, sustainably and ethically dispose of hazardous LIBs.
"We are excited to be commencing our much anticipated recycling demonstration trial," Mr Reed said.
"This plant is a real showcase of German engineering and we look forward to proving our proprietary flowsheet at larger scale and safely generate product samples promised to our commercial partners under the various commercial evaluation agreements that underpin our battery feedstock and product offtake strategies.
"We look forward to sharing our progress throughout the trial."
Image credit: https://www.neometals.com.au/