A working paper released by the Australian Productivity Commission on Friday revealed that the manufacturing sector's multifactor productivity, which is a measure of innovation, technology and other factors affecting productivity, has been declining since 2003-04.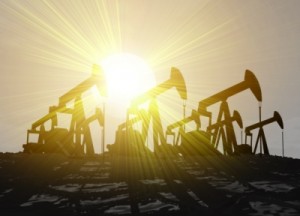 The report found that there was no overarching systemic reason for the decline in manufacturing's rate of multifactor productivity growth to -1.4 per cent a year over the last complete productivity cycle (2003-04 and 2007-08), compared with 1.3 per cent a year over the previous cycle (1998-99 to 2003-04).
However, the staff working paper entitled Productivity in Manufacturing: Measurement and Interpretation written by Paula Barnes, Leo Soames, Cindy Li and Marcelo Munoz, found that the decline in the sector's productivity has occurred mainly in three subsectors.
Petroleum, coal, chemical and rubber products (PCCR), Food, beverage and tobacco products (FBT), and Metal products (MP) collectively accounted for two-thirds of the decline between cycles.
According to the key points of the report, there was a diverse range of influences that affected these three subsectors. First, there is a lag between new capital investment and the output from that investment. While investment in manufacturing has risen, the hours worked and therefore jobs, have declined.
The paper also said additional investment in petroleum refining to meet new environmental standards improved the quality of outcomes. However it did not raise output and the improved fuel quality is not reflected in productivity measures.
In the food sector, consumer preferences were also found to drive changes in the composition of output that increased the input intensity of production. For instance, growth was seen in smaller scale, more labour intensive, non-factory bakeries. Slower output was also linked to decline in exports and a loss of domestic market share for some products.
In the metal sector, fabricated metals output grew strongly to meet increased demand from the Construction and Mining sectors. Most of the capital growth in Manufacturing could be credited to metal products. The sector has largely expanded alumina refining capacity. However, the inevitable lag between investment and ensuing output led to lower measured productivity.
Read the entire report from the Productivity Commission here.