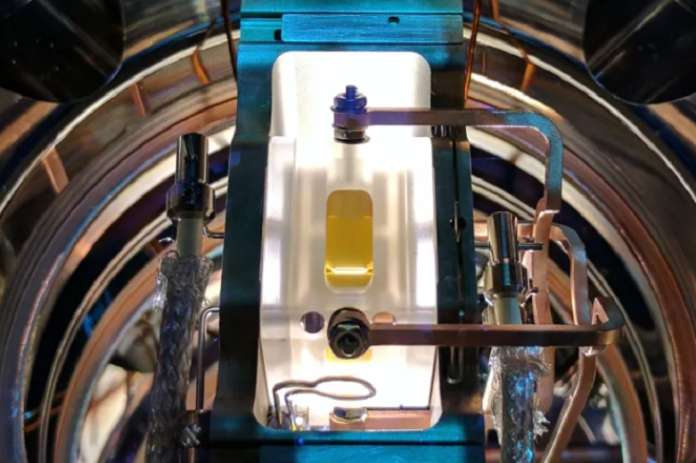 Quantum control engineering solutions provider Q-CTRL has announced a $25 million Series B fundraise led by Airbus Ventures and supported by a range of existing syndicate members, including new investor Ridgeline Partners.
The funding follows Q- CTRL's oversubscribed Series A round in July 2019, and will be used to support the company's dramatic addition of quantum sensing to its quantum computing business segment, as well as the development of its core quantum control infrastructure software activities.
It also comes on the heels of significant technical and product achievements recently announced by Q-CTRL. This includes scientific demos that showed how core Q-CTRL technology improved the performance of quantum algorithms conducted on real quantum computers by more than 2500%, well exceeding their Series A forecasts.
Professor Michael J. Biercuk, founder and CEO of Q-CTRL, said the current round of funding would help Q-CTRL expand its quantum control efforts, allowing it to develop new data-as-a-service markets based on quantum sensing for acceleration, gravity, and magnetic fields.
"Quantum sensing uses the fragility of quantum hardware as an asset to enable new ways to measure underground water, monitor space weather, and navigate without a global positioning system," Professor Biercuk said.
"However, like quantum computing, interference from the outside world degrades system performance when quantum sensors are taken from the lab out into the field."
"Combatting this degradation using quantum control is Q-CTRL's specialty, and the team is now pioneering the development of 'software-defined' quantum sensors, leveraging our expertise to boost sensor performance in real field environments by orders of magnitude.
The Sydney-based startup is currently working on space-qualified quantum sensors as part of the Moon-to-Mars supply chain capability program and the Seven Sisters Consortium, which is led by Fleet Space.
Advanced Navigation, the Australian Department of Defence, the Air Force Research Lab, and the Australian Space Agency are among its key commercial and government quantum sensing clients.
Dr Lewis Pinault, Airbus Ventures Partner based in Tokyo, said Airbus Ventures was delighted to lead Q-CTRL's Series B financing round.
"The team's impressive quantum control software suite enables speed and agility at a moment of rapid acceleration for the entire quantum industry," Dr Pinault said.
"At Airbus Ventures, we're particularly excited about Q-CTRL's widening span of advanced applications and solutions, including lunar development, geospatial intelligence, and Earth observation, all increasingly critical in the global effort to address the accelerating planetary system crises we now face."
Image credit: https://q-ctrl.com/blog/