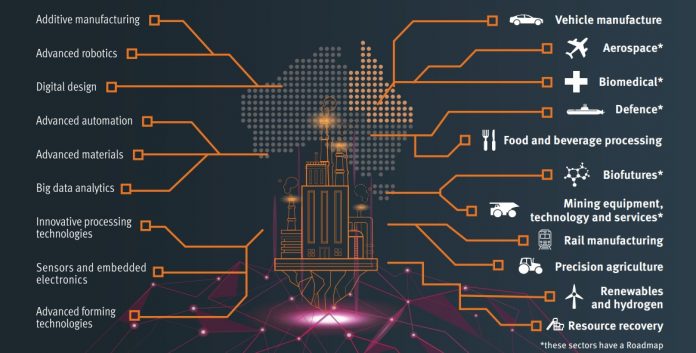 Media Release
Queensland continues to be one of Australia's leading manufacturing states with key national industry indicators highlighting an increase in production and performance.
Minister for Manufacturing Cameron Dick said economic production (gross value-added) and performance of manufacturing index (PMI) figures showed that Palaszczuk Government initiatives to support and grow the industry were working.
"Over the past decade, Queensland has increased its share of the national manufacturing market to 19.3 per cent – a rise of 1.9 per cent," Mr Dick said.
"During the same period, New South Wales' share increased by only 0.1 per cent, while Victoria's share declined 1.1 per cent.
"Queensland manufacturers, many of them family businesses, are recognised around the world for their innovative work processes and high-quality products.
"The Palaszczuk Government is committed to keep growing the industry through initiatives like our $46 million Made in Queensland program and the Advanced Manufacturing 10-Year Roadmap and Action Plan."
Mr Dick said manufacturing directly contributed more than $20 billion to the Queensland economy in 2018-19 and employs around 170,000 people.
"Manufacturing and the supply chain manufacturers support are crucial to our state," Mr Dick said.
"Queensland's score on the national PMI, on a 12-month average to the end of September 2019, is now 53.7 points, which is better than the national average of 52.4 and indicates solid growth.
"The measure, calculated by the Australian Industry Group, takes into consideration variables including production, orders, supplier deliveries, inventories and employment, with scores above 50 indicating expanding manufacturing activity.
"Queensland's PMI has now been above 50 for three-and-a-half years, which is a credit to the hard work and quality output of all our manufacturers.
"October is Queensland Manufacturing Month, and these figures show there's plenty to celebrate when it comes to manufacturing in our state."
Queensland Head of the Australian Industry Group Rebecca Andrews said manufacturing is a vital part of the Queensland economy with a bright future ahead.
"Queensland manufacturing is well placed to have the most prosperous period of its history given our proximity to the growth economies of Asia, rich mineral deposits, high-quality food industry and an emerging advanced manufacturing and high-technology sector," Ms Andrews said.
"Because of this our manufacturers have a great opportunity to ride the wave of technological change that is sweeping global supply chains."
Orthotics manufacturer iOrthotics is one Queensland company expanding its business nationally and globally using advanced manufacturing practices.
The company has been leading the orthotics industry utilising 3D printing for the production of custom-made foot-support orthotics.
iOrthotics Director and Founder Dean Hartley said one of the keys to the company's success has been through ongoing R&D and utilising the latest technology and manufacturing methods.
"This ensures we're creating products that enable us to not only compete on price, but value, service and quality," Mr Hartley said.
"Better yet, by moving to 3D printing we are now saving around 40 tonnes of plastic landfill waste annually.
"We are exporting our products internationally and are in the process of growing our physical footprint into the North American market.
"Advanced manufacturing and industry 4.0 concepts are allowing us to expand our business and pioneer a global shift in traditional custom orthotic manufacturing to open up many new markets."
Image Credit: www.dsdmip.qld.gov.au