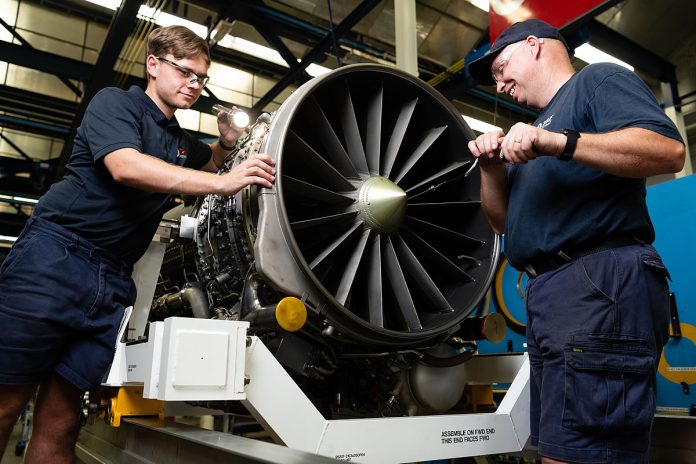 Queensland company TAE Aerospace has reached a key milestone in the maintenance of the Royal Australian Air Force's new F-35 fighter jets, signalling the growing capability of Australian defence companies.
The company, which is based at Bundamba in Ipswich, performed a routine maintenance of the first Australian F-35A engine fan module – a type of engine work that had never been completed outside of the United States up until now.
Defence Industry Minister Melissa Price said it highlighted 'the growing capability of Australian defence companies'.
"By maintaining and repairing the F-35 engines in Australia, we can get these planes back in the air quicker, while also creating skilled jobs for many Australians," Minister Price said.
"And in a world first, this type of engine work was the first to ever be completed outside of the United States, representing a significant new step for TAE Aerospace and the Australian defence industry."
"TAE's recent achievements are a testament to the importance of defence industry in contributing to our economy, and our footprint in the global F-35 Program."
TAE Aerospace, which in May celebrated its 20th year in the aerospace industry, offers premium quality products and services in aerospace engineering, manufacturing, turbine engine and component MRO, and fire protection systems across its commercial and defence capabilities
The company works with customers from across Europe, Africa, Australia, New Zealand, North America, Latin America, Canada and South East Asia.
Image credit: https://www.taeaerospace