Leading composite manufacturer Quickstep has announced a $50.1 million revenue for the financial year ended 30 June, an increase of 27% from the $39.5 million in the previous corresponding year.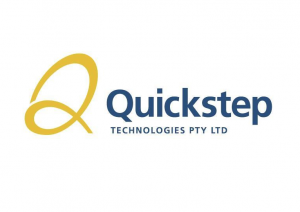 The company's Aerospace Manufacturing activities accounted for a 200% increase in earnings before interest, tax, research and development and significant items, which now stands at $4.0 million from $1.3 million in the prior year.
"Quickstep's Aerospace Manufacturing business performed profitably with sales of $49.2 million compared to $33.7 million in the prior period, an increase of 46% over the prior year," said Quickstep CEO and Managing Director, Mr David Marino.
Capital expenditure increased to $3.4 million to facilitate increased production of JSF components at Bankstown and to initiate automotive production at Waurn Ponds, while R&D expenditure rose to $3.5 from $2.1 million in the prior year due to the company's focus on product development for aerospace and automotive clients.
Quickstep has long-term agreements to manufacture components for the F-35 Lightning II JSF Program and to supply composite wing flaps for Lockheed Martin's C-130J "Super Hercules" aircraft.
The company is the sole supplier to Northrop Grumman for 21 JSF components including doors, panels, skins and other composite parts, and also the supplier of JSF vertical tail components for BAE Systems and Marand.
In June 2016, Quickstep delivered the first of 700 vertical tail sets to be supplied over the next 14 years.
"Delivery of the first sets of vertical tail components in the second half was a significant milestone that increases manufacturing throughput, and volume is anticipated to grow substantially in the next three years," Mr Marino said.
"C-130J manufacturing progressed well, fulfilling demand for additional spares, and we are in discussions to extend the program beyond 2019. We continue to pursue further aerospace manufacturing contracts with existing and new customers."
The group also made significant strides toward commercialising its technologies in FY16, including partnering with Ford Motor Company to deliver a global-first solution for under-bonnet composite air ducts.
Additionally, Quickstep began production of bonnet, side skirts and mud guards for Thales Australia's Hawkei light protected vehicle, and also secured a sales contract with the Korean Institute of Science and Technology (KIST), the country's technology incubator for its growing carbon fibre composite materials industry.
The company also signed a Memorandum of Understanding (MoU) with DCNS in June 2016, after the French shipbuilder was selected as the preferred international partner for the design of twelve submarines for the Royal Australian Navy.
Mr Marino said the MoU signalled the company's entry into the marine defence industry and participation in supply chain contracts for the SEA 1000 Future Submarine Program. David Marino commented:
"We are encouraged by new contracts and are working on a number of collaborative projects which are expected to lead to further international sales. Our material science, process and engineering solutions have greatly improved production speed and component surface quality," he added.
"Carbon fibre is increasingly becoming a raw material of choice for aerospace and automotive companies with environmental regulation driving change as companies prioritise lighter vehicles that consume less fuel. Light, strong carbon fibre is helping to increase environmental efficiency, and the price of raw carbon fibre is decreasing."