Advanced manufacturing company Quickstep Holdings has inked a new sales contract with the Korea Institute of Science and Technology (KIST), a well respected, multi disciplinary government research institute located in Seoul, South Korea.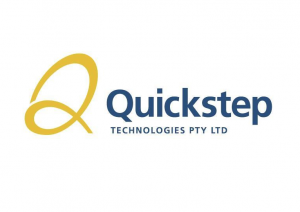 KIST is one of the key player in the development of South Korea's growing carbon fibre composite materials industry.
Under the terms of the deal, Quickstep will develop and supply composite manufacturing equipment, including its patented Resin Spray Transfer (RST) and Qure (Out-of-Autoclave) ) curing machine technologies, which KIST will use to develop prototype, demonstrator and niche?volume composite parts.
The Quickstep manufacturing system will be optimised for niche-to-medium volume automotive industry production. Quickstep's Qure and RST technology will enable KIST to produce Class A surface quality parts at an overall lower cost.
Delivery is set to be completed by the end of this year.
"This contract opens up the South Korean automotive market for Quickstep's process technology. Our patented technologies will enable medium?volume production of carbon fibre composite automotive parts, providing throughput of more than 10,000 parts per year. KIST is very well positioned within the automotive industry in South Korea, a sector that has made it a priority to develop lightweight carbon fibre solutions for future vehicles," said David Marino, Managing Director of Quickstep in an ASX release.
"This will be the first system of this kind in South Korea and we are very pleased with our decision to work with Quickstep to design and manufacture it for us," stated Dr. Jun?Kyung Kim, Jeonbuk Branch Composite Material Technology Institute Director General of KIST.
"The system will offer the complete capabilities that we need to continue and expand our research in the field of composite materials science, with our goal to become the world's leading researcher in this area."