Quickstep Holdings has signed a Memorandum of Understanding (MoU) with French shipbuilding company DCNS Group for joint cooperation in the manufacturing of components and assemblies for Australia's Future submarines.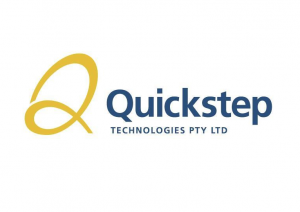 DCNS is France's biggest shipbuilder and a European Leader in naval defence.  The company was recently selected by the Australian Government as its preferred international partner for the design of twelve submarines for the Royal Australian Navy.
Quickstep CEO and Managing Director David Marino said the company's innovative technologies for the aerospace, defence and automotive sectors were also suitable for naval defence.
He said Quickstep's potential participation in the new SEA 100 submarine program complemented the company's involvement in the JSF F-35 Program, both of which are long-term programs that will allow the development of new technologies.
"The application of Quickstep's carbon fibre composites expertise for the marine defence industry is a natural extension of our technology. We are delighted to commence this partnership with DCNS which is an acknowledged world leader in naval defence systems," Mr Marino said.
"The MoU provides opportunities for Quickstep to participate in DCNS's supply chain and for the potential use of our technology in submarine platforms in Australia and overseas."
He said a mixed Quickstep/ DCNS committee will consider the parts and projects most relevant to implementation of Quickstep's technology, adding that the company expects to develop and manufacture a number of demonstration parts during the next twelve months.
"Testing of Quickstep's process technologies for naval applications may lead to production of components for DCNS' submarine program for Australia and export markets," the company said in a media release.
Composites provide advantages including high strength for weight, weight reduction, thermal insulation and the absence of magnetic signatures, and are already used in naval and commercial ships for manufaturing superstructures, bulkheads, propellers and interior panels.