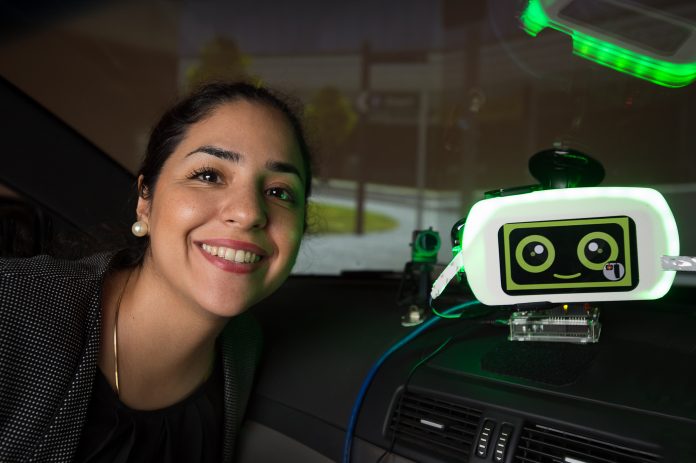 Road safety researchers at QUT are developing a new in-vehicle technology that provides real-time advice and feedback to improve safety and reduce fuel consumption.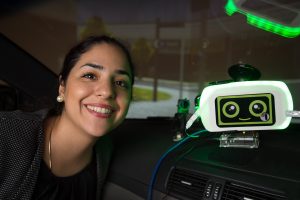 Designed by Atiyeh Vaezipour from QUT's Centre for Accident Research & Road Safety (CARRS-Q), the device will aim to persuade drivers to adopt a fuel efficient and safe driving style.
"By using technology we believe we can encourage people to be eco-friendly as well as safe behind the wheel," Ms Vaezipour said.
"I think drivers want to save a dollar and want to be more environmentally savvy when it comes to driving, they just need to be shown how."
As part of her PhD project, Ms Vaezipour has developed a prototype interface which will be tested in the CARRS-Q simulator during this month.
"We have designed a prototype and we now want to test it with drivers for usability and actual desire to accept the system in real life," she said.
The testing phase will involve volunteer licensed who will undertake a number of simulated driving tasks lasting 10-12 minutes each.
"The drive will be recorded and special sensors will monitor acceleration and braking performance," Ms Vaezipour explained.
"During the different driving scenarios, drivers will be asked to use the device which provides real-time individual advice and feedback to improve safety and reduce fuel consumption. Participants will then be asked to answer a short anonymous survey to comprehensively evaluate the effectiveness and driver acceptance of the system, as well as any distractive qualities."
The CARRS-Q prototype comprises of an LCD screen, fitted within a 3D printed casing and the technology to provide real-time data to the driver.
This study is funded by an Australian Research Discovery Grant.