The Federal Government must free up the $700 million Automotive Transformation Scheme (ATM) to "revive car manufacturing in Australia post 2017", said independent Senator for South Australia, Nick Xenophon.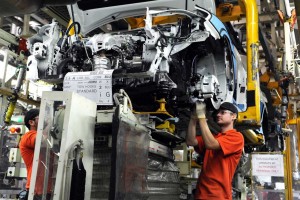 Speaking in the Senate on the tabling of the Economics Committee final report into the future of the automotive industry, Mr Xenophon said there was "a real hope" for carmaking to remain in Australia after 2017 if the Government makes the right policy decisions.
"This is an important report coming at an important time – it shows that there is real hope emerging in the sector that car-making will continue in Australia. But it needs the right policy settings and that means the ATS must be freed up to allow much more diversification and new players to be encouraged to continue our car-making heritage," Mr Xenophon said.
"I am hopeful that the Turnbull Government, with Industry and Innovation Minister Christopher Pyne, will radically change the approach of the previous Abbott Government and be supportive of projects to revive car manufacturing in Australia post 2017."
Senator Xenophon was part of the Economics Committee that held five public hearings between March and October this year. During this period, the Committee received 38 submissions and made 20 recommendations to the Federal Government in its final report – Driving Jobs and Investment – which was released on Thursday.
These recommendations include widening the eligibility of the ATS to include more components makers, after market manufacturers and exporters of engineering and R&D services, and developing a strategy to "avoid a social and economic catastrophe arising in those areas most affected by the closure of vehicle manufacturing".
Senator Xenophon warned that southern Australia was on course to lose 200,000 jobs in the next year unless the Federal Government changed its approach to the closure of auto-making.
He said credible companies had emerged which could capitalise on the "vacant manufacturing capacity" that will be left behind in 2016 and 2017.
"I have met with Australian companies Ethan Automotive and Red Automotive Technologies, and Belgian company Punch Corporation, who want to be part of a revival of the auto sector and should be engaged with as a matter of urgency," Mr Xenophon said.