Multi-commodity exploration company Renascor Resources has entered into a binding agreement to secure an option over the Arno graphite project in South Australia's Eyre Peninsula.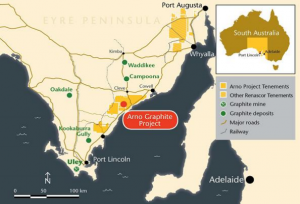 This major, advanced graphite project offers large tonnage high quality graphite potential, with high-grade, coarse-flake graphite intersections in all eight holes drilled to date.
"All eight holes show a strong correlation with the extensive, well-defined conductivity zones outlined in airborne electromagnetic (EM) data which extend over a strike-length of 5 kilometres," the company said in a statement to the ASX.
"The EM-defined target zone at the advanced Siviour prospect outlines a flat-lying, shallow conductive zone and extends at least 1,200m west of the existing high-grade drill section, suggesting high potential to define a large-tonnage graphite resource from next-stage drilling at Siviour."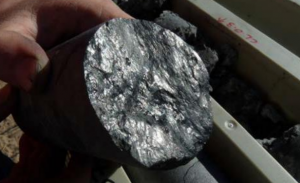 Renascor's preliminary metallurgical test work indicates a large proportion of flake-size graphite, with 93% total graphitic carbon (TGC) concentrates produced using simple floatation and gravity methods.
The company said that it has commenced pre-drilling exploration activities and expects to begin drilling at the advanced Siviour prospect by the end of December.
"This Arno graphite project offers outstanding potential for Renascor to quickly define a significant graphite resource within the proven graphite producing-region of South Australia's Eyre Peninsula," said Renascor Managing Director David Christensen.
"Work to date has already established the widespread presence of high-grade, coarse-flake graphite, and the upcoming drill programs provide an immediate opportunity to locate a large and shallow, high quality ore body."
He said the option to acquire the Arno project continued the company's strategy of offering low-cost, near-term discovery opportunities and added to the potential offered by Renascor's neighbouring  Eastern Eyre copper project and Munglinup graphite/nickel-sulphide project in WA.